Forget net zero by 2050; this week the world got a new target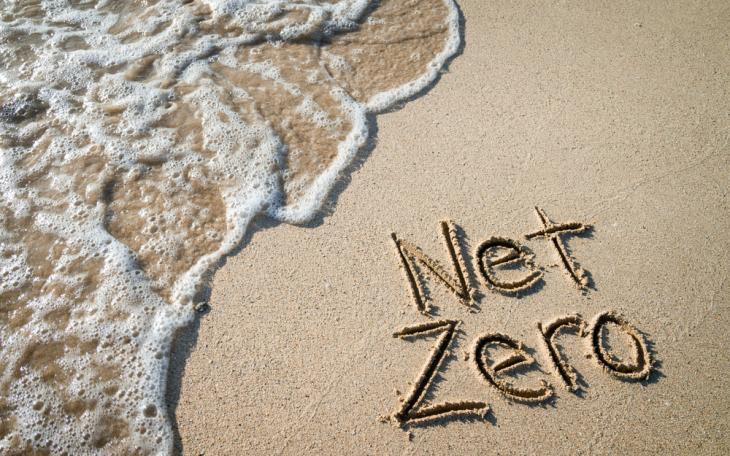 Light-hearted is not an adjective that would easily be applied to the Intergovernmental Panel on Climate Change (IPCC) which yesterday released the final part of its sixth assessment report, warning that we have a final chance to avoid irreversible climate change.
As the UN's global panel of scientific advisers, the IPCC has a more objective view than most on the impact that human behaviour is having on the planet and we got a clear metric to show that: Global temperatures are now 1.1C above pre-industrial levels and are likely to breach the Paris Agreement ceiling of 1.5C by the early 2030s. 
The report also called on richer nations to accelerate net zero efforts and achieve that target by 2040, saying that greenhouse gas emissions need to be cut by 43% of 2019 levels by 2030 if we are to remain on target to meet Paris Agreement goals.
The report states that it is 'almost inevitable' that we will breach the 1.5C Paris Agreement ceiling, although offers a glimmer of hope that this will be temporary if we act fast to introduce carbon reduction and capture technology.
Antonio Guterres, UN Secretary General, described the report as a 'file of shame' and accused businesses and governments of lying about their efforts to cut emissions and reach net zero goals.
Despite this, the report sought to introduce a note of optimism, saying that the world can and must act to limit global warming and keep levels below 2C.
In a final upping of the anti, the IPCC report also reported that 10% of households are responsible for 34-35% of greenhouse gas emissions, with more than three billion people highly vulnerable to the threat of climate change: Clue, those that are most at risk are generally not the richest 10%.
While hard-hitting IPCC reports are not a new phenomenon, this sixth report is going to have a wider impact.
For starters, it sets the agenda for COP28 (which will also see the launch of the report from the inaugural Global Stocktake – a two-year process started at COP26 to assess where the world is in its mission to mitigate, adapt, finance and implement changes needed to decarbonise the planet).
It can be expected that the Global Stocktake is not going to make positive reading and that the pressure from that and this IPCC report will fall on the shoulders of COP28 delegates who will be expected to show significant progress in driving far deeper carbon reduction commitments. 
COP27, held in Egypt in November last year, was notable for its lack of activism due to tight policing by the Egyptian authorities. That is likely to change in the UAE and the IPCC report gives activists and NGOs a new lever to pull in applying pressure to governments and corporates.
Companies that have made net zero commitments can now expect renewed focus on whether they have reached those goals (or indeed made any meaningful progress at all in reaching them). Equally, corporations can expect to be asked why they continue to put their faith in a 2050 target when the science from the IPCC states that they should be looking at 2040 to deliver net zero.
The world seems almost weary about hearing more doomsday warnings about our failure to act on climate change. It maybe symptomatic of a period in history that can sometimes seem to be devoid of much positive news. Yet the clock is ticking and at some point in the near future we are going to see a breakthrough on carbon reduction and climate protection because we have no choice but to deliver that. That breakthrough will at some point also have to include a commitment to phase out fossil fuels and that will usher in a vast investment in new energy generation and distribution infrastructure, and decarbonisation technology.
That brings both opportunities and cost to business. Could that moment be at COP28? The mood music so far suggests that this is unlikely, but the pressure is growing for December's UN climate summit to deliver meaningful change.
For corporates, the pressure also ramps and no one is going to be able to say they weren't warned. Pressure from activist groups like Client Earth will only build and corporate reputation will be made and lost based on the decisions that are made in the face of this increasingly urgent climate science.