Harnessing the value of nature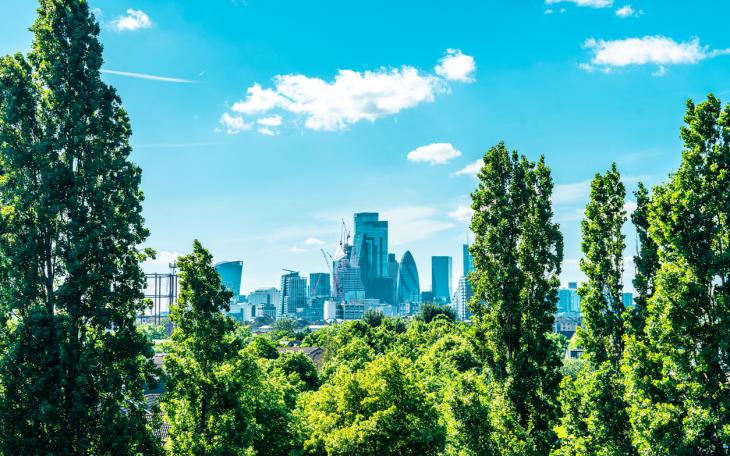 Ladies and gentlemen, this is not going to be easy
Lord Mayor of London, Nicholas Lyons
If we allow climate change to continue unmitigated, the world will become uninsurable
Henrietta Stock, Senior Sustainability Manager, Aviva
There are no people, prosperity and certainly no pensions, on a dead planet
David Craig, Co-Chair of the Taskforce on Nature-related Financial Disclosures
It's a reputational risk for investors not to consider climate risk
Paul Munday, Director, Global Climate Adaptation and Resilience Specialist, S&P Global Ratings
These were just some of the comments made last week by industry leaders across different conferences on the importance of integrating nature into finance.
Natural capital, biodiversity and the climate transition have become watchwords across investment management, as companies seek to balance the need to invest in nature to mitigate climate risk, with their commitments to deliver returns to investors – a balance which, to date, has only been managed by a handful of firms.
As we know, nature restoration is critical to the future of not just our finances, but a healthy planet. And, as The World Economic Forum has confirmed, half of the world's GDP mandates are highly dependent on nature.
The good news is that there are a huge range of projects focussed wholly on restoring nature – for example, The Wildfowl and Wetlands Trust, which is delivering wetlands across the UK – crucial for both carbon sequestration and as the building blocks for the entire marine ecosystem.
We also have the capital needed. The UK Infrastructure Bank has a whopping £22bn to spend across the UK and is actively seeking natural capital solutions in which to invest; and we have heard from asset managers, banks and private equity firms who are all poised and ready to deliver finance to invest in nature.
So, what's the problem?
The issue is that while biodiversity is investable, it's simply not (yet) at the right scale. The market is too immature, lacking the requisite standards, codes, accreditation, and training. As Triodos Bank UK's Head of Corporate Finance, Whitni Thomas, puts it, "The amount of capital isn't the problem – its everything else."
So, how can we fix this? Now that the market has woken up to both the (terrifying) risks and (potentially massive) opportunities of the climate transition, what do we need to get that capital flowing to where it's needed and for nature markets to be recognised as truly investable?
From those I spoke with, it boils down to three key things: Collaboration, regulation and governmental support.
Collaboration
Investors, land managers, ecologists and all third parties in between need to find a new way of working together. Competitors need to become partners and join forces to share in both the upside and the risks. And, in order for some of that capital to flow to where it's needed, different projects need to aggregate so that they can accept the money that the finance industry wants to spend.
Regulation
Economic, financial and environmental regulators need to engage to deliver robust regulation in this space. We've all seen the dangers of unregulated investments. For nature to become an investable asset, we need codes, rules and proper regulation around both carbon and nature markets.
Governmental support
Time is short. While grassroots campaigns are to be applauded, they aren't enough and we need a top-down approach, including support from government to get things moving and deliver investor confidence. Private investors and landowners have urged the UK Government to provide greater policy consistency and stability to underline the growing value and importance of natural capital in the UK. We have an opportunity to set the global standard on investable nature markets – but we need the right signals from the top.
And all of these need to be underpinned by trust. Trust to stimulate the markets, trust in the science behind the claims and trust that policies will not be reneged upon.
The current market is complex. But with a leap of faith, combined with proper due diligence, we have the tools at our disposal to harness nature – addressing both climate change and delivering for investors. The opportunities for natural capital abound and, as Cibus Capital's Founder and CIO, Rob Appleby put it, "We should be cautious, but I don't think we need to be timid".