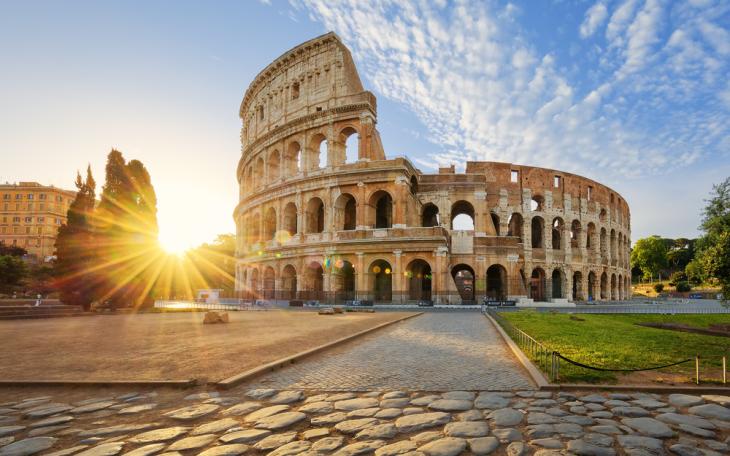 And here we are again, back to where we escaped from in May. Italy is, once again, 'almost' in lockdown mode. Many say it is actually just another lockdown but in disguise. To be fair, we are not in the same situation as we were in March 2020 and indeed, we have been given a few more liberties compared to the previous lockdowns. But with schools once again closed many of those working from home are once again adopting creative solutions to cope with the extraordinary times in which we are living.
In fact, now many of us cook lunch before even laying the breakfast table. Children eat their cereals whilst hot pasta sauce bubbles in the pot, because when midday comes there is no time to feed the kids before they got back to virtual education and start jumping up and down for the next class of P.E. to the joy of the neighbours.
We are living the remaining three weeks to Easter in apnoea, like a 100 meters sprint. This is the basic sensation of this new period of restrictions. We will all be holding our breath while we wait for the new structure of the vaccine roll out to hit as many arms as possible.
The change at the Commissioner's office in charge of dealing with Covid-19 has been one of the first moves of the new Government driven by Mr Draghi. Appointing the Head of the Army to take responsibility for logistics looked like a good idea given what we learnt from warfare in WWII: logistics pave the road to victory. And so, now all supporters and opponents to Mr Draghi are waiting to see how the General in charge of the emergency will battle his way out of the vaccine shortage and the complex administrative framework governing health services in Italy between the State and 21 Regional authorities.
We have become accustomed to watching data day in and day out, and now news services are running with data on deceases in cases combined with the number of vaccines that have been provided. Again, it is a race against time between the pandemic and our abilities to respond. With the inevitable tail of litigation, fierce opposition and, political tactics.
All Italians wish to find in their chocolate easter eggs is a safe conduct out of the crisis, something allowing them to make plans for summer holidays, the flat they want to change, the car that needs to be fixed.
So, we all feel like the lead character in that blockbuster picture of the 90s "Groundhog day", with a mixed feeling of discomfort and excitement waiting for the alarm clock to unveil a totally different day.