Jurgen Klopp – Lessons in Leadership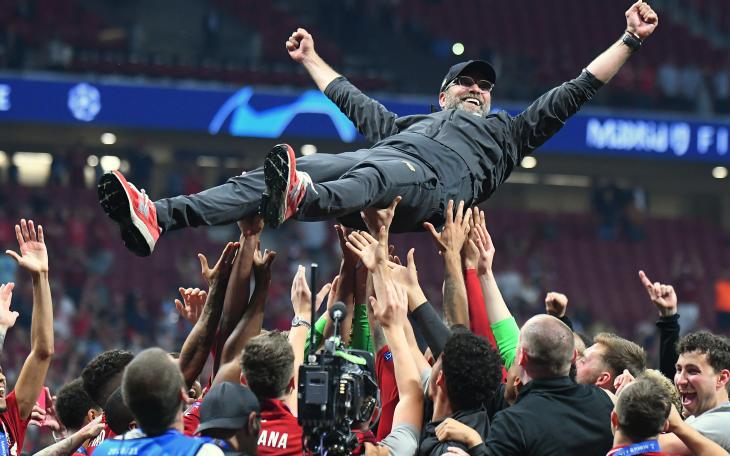 By former BBC sports journalist (and lifelong Liverpool fan) Dafydd Rees, Partner
I'm the Normal One. Jurgen Klopp sought to distance himself from the macho rhetoric of other football managers of his generation on his arrival back at Anfield in 2015. 
Yet, if there's one thing players, fans and pundits alike are agreed on is that Liverpool's Premier League success is directly linked to Klopp's leadership skills and his supreme ability to communicate with charisma and authenticity.    
It's easy to get carried away in the heat of success. As a lifelong Liverpool fan I know only too well how nostalgia and emotion can get the better of me. After one particularly memorable European Cup night in the 1990's I began a post-match interview with striker Robbie Fowler with the words, "We had a great game tonight didn't we Robbie?" The BBC never let me pitch side again.  
Growing up in Liverpool in the 1970's and 1980's, Liverpool Football Club's success seemed preordained. It wasn't. It may be 30 years since Liverpool last lifted the title but it's only ten years ago that the club was on the verge of administration and its future was being decided in the High Court. 
There is an inevitability that Jurgen Klopp will inspire an entire new subsection of business literature. I expect a bookshelf full of attempts to analyse and distil his magic formula for sporting success such as his capacity to challenge complacency. But for now, I want to pick out just three which I believe transcend football and are relevant both to business and personal transformation.  
The storyteller.  Jurgen Klopp understands the power of narrative. He has skilfully woven the past with the present. In an interview on Sky TV last night he attributed winning this season's title to club legends such as Steven Gerrard and Sir Kenny Dalglish. Addressing the former manager he said "It was built on your soul Kenny and on the legs of Stevie."
The team player. Central to the club's approach has been the use of data and a reliance on research and insight. Owners Fenway Sports Group have brought from the USA a collaborative player evaluation framework which Jurgen Klopp as manager has woven into the fabric of his own approach to recruitment and team development. LFC's judgement in the player transfer market has been widely praised. First team regular Andy Robertson was acquired from Hull City in 2017 for just £8m.
A focus on consistency and control. Jurgen Klopp took one lesson away from repeated disappointments in major European Cup Finals. The chaos of "Heavy metal football" may have been exciting but it was a lack of consistency particularly in defence which repeatedly cost the club trophies and titles. The arrivals of goalkeeper Alisson and Virgil Van Dijk in defence have proven to be the catalysts for this season's remarkable success.  
English football has seen few teams produce win after win with such regularity over the course of an entire season. Calls to erect a bronze cast of Jurgen Klopp statue in Liverpool may be a little premature as, in my view, the best is yet to come.