ScoMo's satisfaction playbook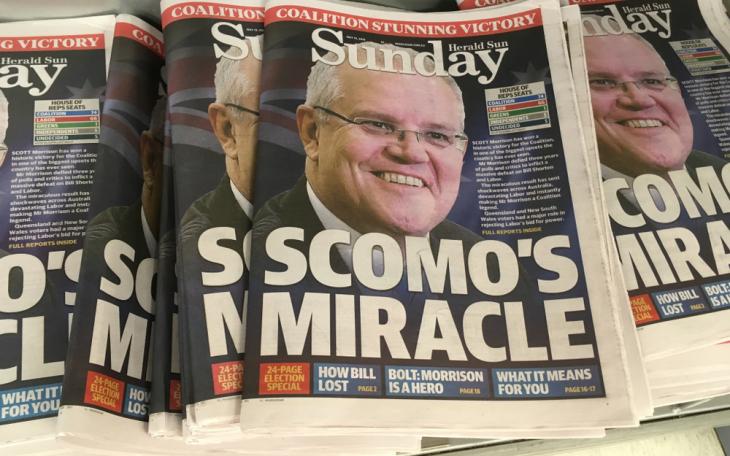 By Ian Silvera, Account Director 
It was Harold Wilson, the pipe-smoking Yorkshireman, that coined the idiom 'a week is a long time in politics' ahead of the 1964 UK General Election. Wilson, who had become Labour leader after the sudden death of Hugh Gaitskell, led his party to victory with a super-slim majority of just four seats in the House of Commons. 
Conservative Scott Morrison pulled off a similar 'miracle', as some sections of the Australian media dubbed it, when his Liberal National Coalition surprisingly secured him power again at the 2019 Federal Election Down Under.  
Morrison, the country's first Pentecostal Prime Minister, praised the "quiet Australians" who had backed him during his victory speech. His countrymen and women weren't so quiet, however, when he was seen to be mishandling the federal government's response to the 'Black Summer' bushfires, which devastated Australia's wildlife, left hundreds of people dead (mostly via smoke inhalation) and thousands of victims homeless near the end of 2019 and the start of 2020. 
Morrison would be infamously heckled by disgruntled residents when he visited the New South Wales village of Cobargo in January. The "you're not welcome [here]" video went global, while 'ScoMo', as he's referred to, saw his net satisfaction ratings take a serious tumble. One survey in mid-January had him at 37% (down from 45%), while Opposition Leader Anthony Albanese saw a jump from 40 to 46%. 
You would have been forgiven for writing ScoMo off. But the Covid-19 crisis has seen a remarkable resurgence for the Australian Prime Minister and his government, which responded relatively quickly to the pandemic with stringent measures, including closing the country's borders to non-residents and non-citizens.
The tough measures have been welcomed by Australian voters, with the latest Newgate Research poll, conducted between Monday 27 April and Wednesday 29 April, showing that almost eight in ten (79%) of respondents thought that the country was responding at an appropriate level to the novel coronavirus and only 7% believe the country is over-reacting. 
Elsewhere, the research found that expectations in relation to the economy are brightening: While still negative, 58% believing the economy will deteriorate in the next three months – this is down significantly from 66% last week and 83% five weeks ago. 
Other countries are also seeing a ScoMo-style bump, with 70% of Germans backing the response of Angela Merkel's government, according to YouGov, while Boris Johnson's UK administration has seen a satisfaction rating of 60%.  The same can't be said for Donald Trump's White House, with a rating of just 48%. 
With just seven months to go before the 2020 Presidential election, Trump may want to rekindle his "straight-up relationship" with ScoMo and ask for his playbook.