The SEC Newgate AI Weekly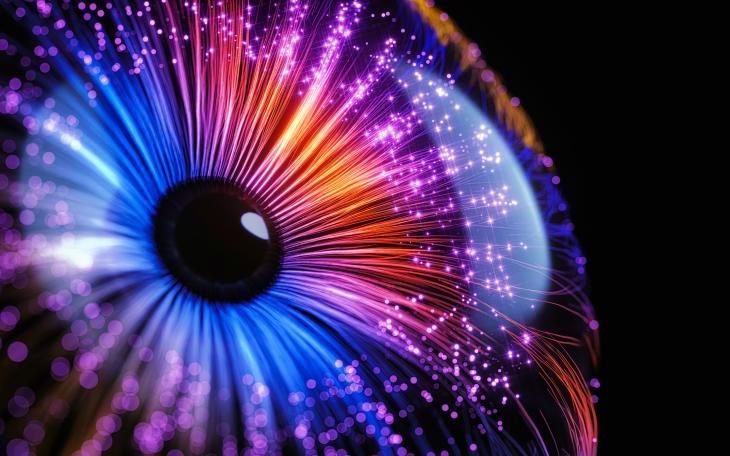 Welcome back to SEC Newgate's weekly roundup of developments in the world of AI, which has continued at blistering speed. This week felt led by Big Tech players such as Amazon, Google and Microsoft continuing to integrate AI into their products and services, alongside furious debate prompted by AI in art and culture.
New initiatives
Elon Musk announced that he was developing plans to launch a new artificial intelligence start-up to compete with Chat GPT-maker Open AI, titled X.AI. This curiously came a fortnight after Musk signed an open letter urging that the world's leading AI labs to pause training super powerful AI systems for 6 months, as recent advances in AI presented "profound risks to society and humanity".
Text-based generative AI
This week, it was reported that Microsoft that it has been developing a new artificial intelligence chip since 2019, internally named Athena, which is being designed to handle large language model (LLM) training. Reports suggested that the company could make Athena widely available for use within the company itself and OpenAI as early as next year, but experts noted that Nvidia, the dominant supplier of artificial intelligence software and hardware, wouldn't be threatened by the news.
The Financial Times also reported that Google is planning to introduce generative AI into its advertising business over the coming months, and that Google intends to use AI to create novel advertisements based on materials produced by human marketers. Whilst Google already uses AI in its advertising business to encourage users to buy products, its generative AI software, which powers its Bard chatbot, means it will be able to produce advanced campaigns resembling those by marketing agencies.
Reddit announced that it will start charging companies for access to its application programming interface (API), which contains a vast treasure trove of human conversations that can be used to train artificial intelligence models. Generative AI tools depend on vast data sets to be trained, and ChatGPT alone has consumed 570GB and 300 billion words of big data—among them conversations and content from Reddit's forums.
Never far from the pack, Amazon's cloud computing division announced a suite of technologies aimed at helping companies develop their own chatbots and image-generation services, backed by AI. This new AWS cloud service, titled Bedrock, allows developers to build and scale generative AI chatbots in the cloud, and is aimed at large customers building "enterprise-scale" AI apps. The details are murky here, but it represents a significant move from AWS entering into the space.
Work
The TUC warned that the UK Government is failing to protect workers against the rapid adoption of AI systems, that will increasingly determine hiring and firing, pay and promotion. The Chancellor, Jeremy Hunt, stated on Wednesday night, however, that he doesn't "buy" the argument that artificial intelligence could create job losses, and insisted that the UK should push ahead in harnessing the technology.
Image / Sound-based generative AI
This week felt significant for AI in art. German photographer Boris Eldagsen grabbed headlines this week after winning the creative open category at last week's Sony World Photography Awards – with Stable Diffusion, the AI image generator. Boris refused his award, aiming to prompt an 'open discussion on the topic.'
Additionally, a rap song made entirely using AI, featuring 'AI Drake' and 'AI The Weeknd' went viral on Twitter and Tiktok, racking up thousands of plays, and was also streamed just over half a million times on Spotify. Publishers Universal Music Group offered sharp criticism that this violated copyright law, and the song was taken down from streaming sites and social media platforms.
Additionally, the Guardian reported on a newly released "lost" Oasis album featuring AI generated vocals from AI Liam Gallagher. The Lost Tapes Volume One fixed one of the biggest feuds in 90s British music, with Liam and Noel seemingly reunited.