Shirley Williams – remembered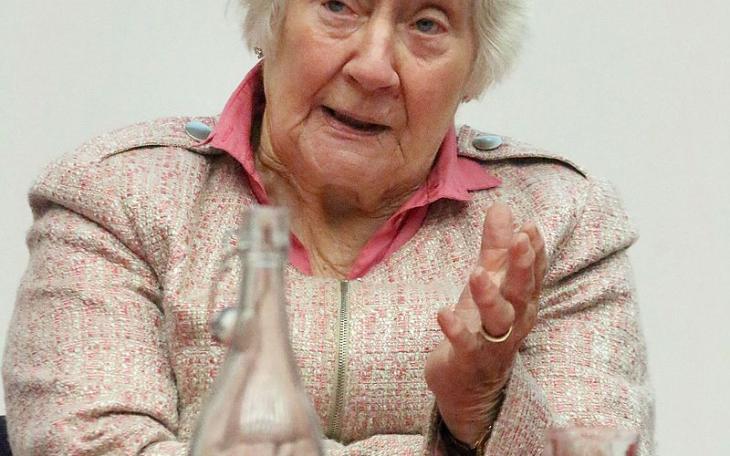 By Mark Glover
I first got to know Shirley Williams at the Eastbourne By-Election in 1990. I had been involved in student politics in the SDP since 1985, when I joined the SDP at Newcastle University, but in 1990, I was the elected National Chair of the Student Democrats, working out of the Lib Dem headquarters in Cowley Street in the early years of Paddy Ashdown's leadership.
It was heady times and I had been posted to Eastbourne with my good friend Clive Parry, who was working in the membership department to campaign in the final two weeks of the election. Most evenings there was some sort of event. Speaking with voters or even just an event for party staff to have a few beers and let of steam. Shirley was a regular attendee at many of these events and was always keen to understand why as youngsters we had become involved in the party. What motivated us? What did we think should be done better? Over the course of one week, she went from someone I had only ever seen on television to someone who you found you were happy to talk with about anything. She had a very sharp mind and yet was totally approachable and interested in everyone whatever their role or story. Whilst one of the 'celebrity' politicians in the Lib Dems in those years, she did not need the attention or focus that so many politicians did. She was happy to contribute in whatever way she could and stepped up to whatever role was required of her. As a speaker she engaged a room quickly and you always felt that she was talking to you even if you were in a room of 100, a skill few politicians had. Indeed, Shirley's involvement at Eastbourne was repeated at successful campaigns in Ribble Valley, Newbury and so on.
Over the years we would regularly speak at Party events and the former founders of the SDP always had a lunch at one of the conferences with the up-and-coming young members of the party, who came from the SDP tradition, several of which I attended. Where Roy Jenkins felt his role at these events was to pass on his knowledge, Shirley was there to listen and then impart a word if she felt it was helpful or let her know her views if asked. Bill Rodgers also used to attend these events with Lord Newby and Lord McNally, but it was very much the Roy and Shirley show, whose contrasting characters dominated and whose stories of past political battles fascinated those of us who were lucky to attend.
Later in the 1990s, a group of friends, including: John Dickie, James Gurling, Clive Parry, Sally Prentice and I had the idea of setting up a magazine of policy and strategy, which we called The Reformer. The great and the good who participated in this and lent it credibility by sitting on the editorial advisory board, included amongst others Charles Kennedy, Dick Newby, Roger Liddle but it was in particular Shirley Williams who not only lent her name but provided a lot of the funding to get this operation going, which saw four copies of the Reformer published every year from 1992 onwards that entrenched a lot new thinking into the Liberal Democrats and challenged the traditional liberal way of doing things. We believe 'the Reformer' also played a big part in seeing Charles Kennedy attain the leadership and the most successful period of Lib Dem representation in Parliament and Shirley was one who was very much behind that project. The Reformer ceased towards the end of the decade but begot The Centre for Reform and then Centreforum, which went on to promote centre politics thinking for years to come.
Shirley will be missed in politics now not only as one of those politicians who played an important role in progressive politics, and changed Britain for the better, but also as a politician whose decency and intellect was appreciated and admired beyond the confines of her party. A wonderful performer on television whose warmth and approachability enhanced how politics was regarded - and could not we just do with a bit more of that now!