Will Labour's housing plans land them new voters?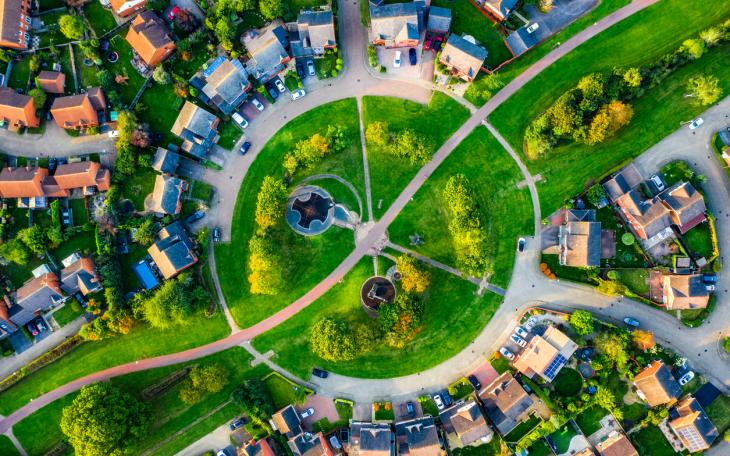 The Financial Times and Guardian today prominently featured the latest in a series of Labour Party housing policy announcements. According to "party sources", if Labour wins the next general election, it will move to allow local councils to CPO land for development use based on current use value rather than potential (i.e., with planning consent) value – otherwise known as "hope value". This would obviously be of great benefit to councils and reduce the prices that landowners can receive, providing certainty and increasing the viability of schemes. All of which should, in principle, lead to an increase in development.
This is the latest in what is clearly a push by Labour to put housing delivery front and centre in the general election campaign. The Conservatives have undeniably presided over a fall in rates of owner-occupation from 67% when they took power in 2010 to 64% in 2022. Now that the sons and daughters of newspaper editors are finally being affected, it's finally an election issue. At its 2022 conference, Labour unveiled an aim of 70% home ownership, reached by: getting first time buyers on the ladder; building more high-quality, affordable homes; and reforming the private rented sector. Meanwhile, the Conservatives struggle with the backlash against housing targets in their heartlands, and the loss of hundreds of shires seats to explicitly NIMBY candidates (Labour has pledged to re-establish the 300,000 a year national housing delivery target).
But the first "tanks on their lawn" signal came a year earlier when shadow housing minister Lucy Powell declared, "Labour is the party of homeownership, the Tories are the party of speculators and developers". Anyone with a semblance of knowledge of the Labour Party could see how noteworthy a statement that was. At the time, it was a put-down to the internal left more than anything, but now we are seeing some meat on the bones of a strategy for converting the frustration of unhappy private renters into (seat-winning) votes.
Two caveats on what little we know about this new policy. First, there is no suggestion the CPO process itself will change, so the policy wouldn't in itself make CPO-ing a site for development any easier or a more widely available a strategy. Second, the government says it is already reforming CPO compensation by removing hope value "where justified", leaving it up to the secretary of state on a case-by-case basis. In fact, removal of hope value was proposed by Conservative Party-linked think-tank Onward. I suppose that is consistent with Starmer's "going further than New Labour" aim. If this CPO policy is a goer and we get to hear more about it, it will be interesting to see demonstrable test cases of regeneration that could have been possible but for the hope value.
Is this policy, therefore, the radical game-changer? Unlikely. But it is by design part of a cascade of policies that could batter the government and seek to place Labour as the natural party of homeowners (and by extension, philosophically, that of those who "want to get ahead"). This in itself is a crucial part of the whole Starmer Project – the Labour Party conclusively and demonstrably turning its back on the Corbyn era. As technical as each policy may be, Labour's 2019 general election post-mortem survey work ("why didn't they vote for us?") looms large over this emerging policy programme as Labour prepares for government.