Case Study
Case Study - Great Marlborough Estates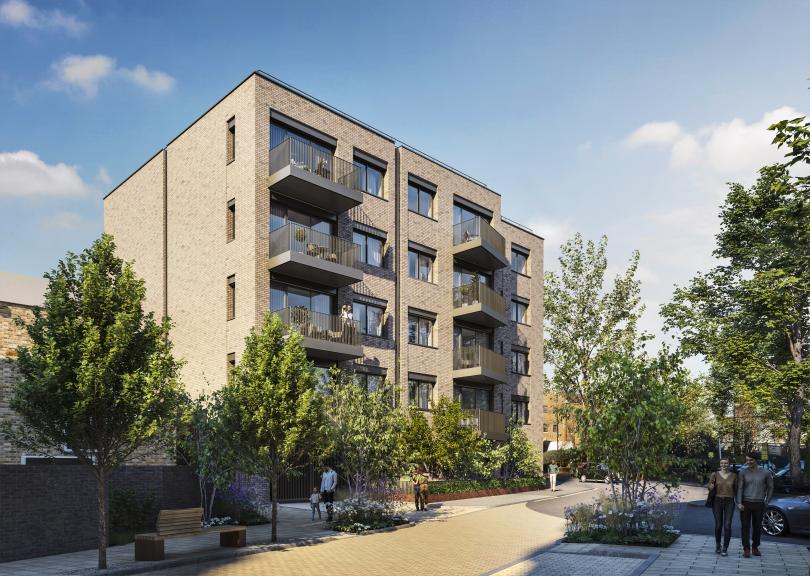 Case study - Great Marlborough Estates, Chiswick Green
Delivering a community-focused campaign, Chiswick Chronicles, which put Chiswick Green on the Chiswick map.

WHAT DID WE DO
Following the sales launch of Chiswick Green in February 2022 there was a need to raise awareness of Chiswick as a desirable place to live, in particular in response to the rising demand from buyers for a great local high street and amenities.
SEC Newgate developed and delivered Chiswick Chronicles, creating an 'alternative guide' to Chiswick, told through the local people and personalities of the area. With consumers increasingly seeking human-led stories, Chiswick Chronicles engaged a variety of local businesses to tell the story of Chiswick and why it should be celebrated, whilst also driving awareness of Chiswick Green and establishing a network of local ambassadors for the scheme.
Through a carefully curated series of Q&A style videos, content was created and delivered across Great Marlborough Estates' owned Instagram and LinkedIn, and rolled out via the participants and agents' channels, as well as supporting wider marketing efforts.
The local insight gathered as part of the campaign also fuelled a proactive press campaign that further raised awareness of Chiswick as a great to live whilst also positioning Chiswick Green at the centre of the action.
SEC Newgate's work has enabled the building of good relationships with the local community and created additional opportunities to work with these businesses in the future, whilst helping to establish Chiswick Green as part of the community.
"SEC Newgate UK are excellent - they work tirelessly to deliver exceptional PR and communication results. Their strong media industry connections and innovative marketing ideas make them a valuable partner on our scheme in Chiswick."
PIECES OF TOP TIER COVERAGE
SEC Newgate delivered 4 pieces of top tier press coverage for Great Marlborough Estates, including The Times Bricks & Mortar and Country & Town House
LOCAL BUSINESSES
We directly engaged 7 local businesses to support the campaign.
AWARDS
We have won or been shortlisted for more than 20 awards over the past 2 years, not to mention the dozens of awards we have written and designed on behalf of our clients.
STRATEGIC ADVISERS
Our advice is delivered by over 1,200 professionals across five continents, providing clients with around the clock counsel and support, implementing campaigns locally, nationally and internationally.
Key contacts
Meet the team who managed this project for Great Marlborough Estates.
Related thinking
Related news and insights from our property and community engagement specialists.