Are communicators rising to the climate crisis challenge?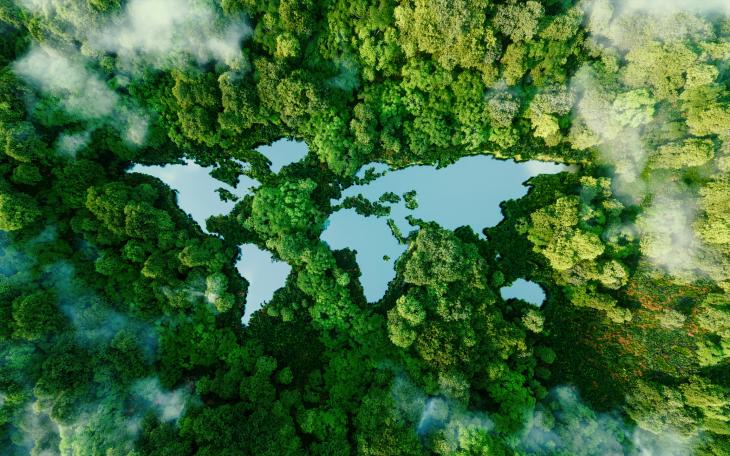 The climate crisis is one of the biggest challenges in the planet's history – and while everyone has a responsibility to tackle it, few professions have quite the same burden as communicators.
The pressures on professional communicators are both internal and external. The risks of greenwashing and greenhushing (and accusations, both fair and unfair, of these); demands from stakeholders and shareholders with their own ESG requirements; politicians and other lobby forces demanding action, and demanding it yesterday; and so much more, not least tackling misinformation which may only be turbocharged by artificial intelligence.
And then the internal pressures: those from your colleagues who want to feel a greater sense of purpose as the power dynamics between employer and employee continue to rebalance.
The modern communicator has to engage with all of these groups on the issue of sustainability – in addition to what they would have considered their day job some time ago – not only requiring more resource, but also requiring more technical knowledge and strategic nous.
Are we up to the job?
That was the question asked by the Chartered Institute of Public Relations' Construction and Property Committee, of which I'm a member, to a webinar featuring two brilliant ESG communications experts: Suzy Giles, chair of the CIPR's ESG committee, and SEC Newgate UK's very own Andrew Adie, Head of Corporate Reputation and Green & Good.
Over the hour-long webinar, Andrew and Suzy – chaired by me and fellow committee member Paul Cahalan – bandied around plenty of insight into communicating in the run-up to COP28 and what businesses need to do afterwards; shared tips on how comms pros can engage with activists and their internal activists (aka colleagues); and reassured an audience of UK and international comms professionals that, yes, while we're facing the biggest challenge of our professional careers, it's a hugely exciting moment which we can seize and make a real impact.
Some of the top takeaways from the room included:
It's the responsibility of businesses to engage their stakeholders; it's the responsibility of communicators to advise and guide. At least in part as a result of ESG, the communications role has necessarily become more advisory than ever, as the facilitator of a two-way conversation between a brand and its communities. That conversation must see communicators step up (and be given the opportunity to do so by c-suite and boards) to provide insight and a strategic perspective that will let them do their jobs properly.
Communication starts at home. The role of internal comms in addressing the climate crisis is vital. That's twofold:
Teams within businesses need to talk to each other. Comms teams with marketing teams with sustainability teams with everyone else.

Communicators need to bring their colleagues along on their organisation's journey. To empower them to advocate for change, to ensure everyone sings from the same hymn sheet, and to address the risk of greenwashing on an individual level.


 
And, on that note, the importance of activists external to your organisation shouldn't be forgotten. Good communications require accountability, and delivering the right communications and engagement strategy with activists holding your feet to the fire can pay off in a way that both your brand and the activists will walk away happy from (or happy-ish).
We as a communications profession need to remember that, ultimately, this is one of the best times there will be to be in our roles – it's a privilege to have the opportunities we do. There'll no doubt be times when we feel like imposters; but fundamentally what's important is we remember our skillsets – and that often where we add most value is where we understand what we don't understand, and can communicate that accordingly.
There are big challenges and big opportunities. It's also why it's so important that discussions like this webinar happen so that we're constantly engaging with and learning from each other.
Communications pros have always had a bigger role than they're given credit for when it comes to the impact they make on their colleagues, businesses and society as a whole. That's truer than ever – and we should embrace it.