Autumn Statement: everything is on the table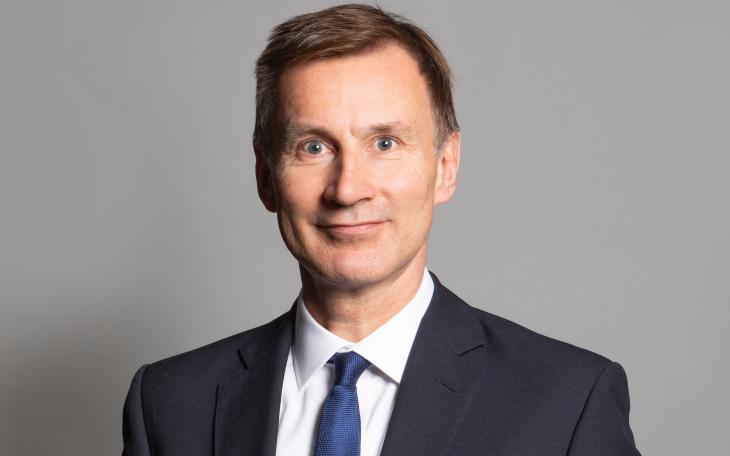 Tomorrow, Chancellor, Jeremy Hunt, will deliver his Autumn Statement, giving updates on the state of the economy and announcing new decisions on spending. According to Mr Hunt, the focus of the statement will be on economic growth and supporting struggling families. The primary focus of the government, however, is its electoral chances, with the Chancellor under intense pressure from his own party to cut taxes and restore the image of the Conservatives as the party of high growth and enterprise.  
Speaking last weekend, the Chancellor said that to bring down the tax burden "everything was on the table". On this, there are several routes Mr Hunt could take. Most widely touted is a cut to inheritance tax, likely to be from 40% to 20%, with cuts to personal tax, including income and national insurance, also possible. Another possibility is Mr Hunt extending the sunset clause for increased stamp duty thresholds introduced by Rishi Sunak. Despite the pressure facing Mr Hunt on this issue, he has played it cool, only last month saying that any tax cut would be inflationary. With the softer inflation figures for this month appearing to have changed his perspective, the government will be keen to take credit for cutting both inflation and taxes, allowing them to finally start addressing those five pledges.  
Personal taxes aside, what else might we see tomorrow? Businesses will be hoping for an extension to the 100% allowances for capital investment, allowing them to continue offsetting spending on qualifying plant and machinery investments. At around £10 billion a year, however, this does not come cheap. Also on the table are pensions, with the possibility that Mr Hunt may raise the state pension in line with the July 7.7% increase in regular pay rather than use the total pay increase of 8.5%. As financially attractive as a lower state pension rise may appear, Mr Hunt will want to be careful not to alienate too many voters.  
What many industries will really be looking for tomorrow rather than specific announcements is clarity. Clarity on LTA excess charges for the Pensions Industry or clarity on ISAs or LISAs, where rumours have been swirling about extra tax-free allowances or fractional shares. Businesses will be looking to the Chancellor for updates on the Pillar 2 minimum global tax regime, or on a possible consultation on VAT-free shopping for international visitors. The Autumn Statement is an opportunity for the government to deliver both clarity and ambition, and potentially garner a boost in business confidence before next year's General Election.  
What is a more certain expectation for tomorrow is the announcement of an energy bill compensation scheme for households living near new substations and electricity pylons. It is hoped that the scheme will better convince people to support new infrastructure development in their area. This may ease some of the pain in trying to gain planning permission for new energy and infrastructure schemes, but it is not a solution to the urgent need for greater development of renewables in the UK.  
After the government's rolling back of net zero targets in September, many in the green economy will be watching to see if there are further signals of a change in environmental policies or incentives to encourage green investment or decarbonisation by households and business. 
While the focus of the statement looks likely to be tax and benefits adjustments that the government hopes will play well with voters, a number of environmental commentators have been calling for incentives to drive greater investment in green infrastructure, green business and jobs. The US Inflation Reduction Act continues to be a gold standard for how government fiscal incentives can spur business investment into the economy. The Autumn Statement could provide a timely opportunity for the government to restate its net zero mission, and UK leadership on the green transition, ahead of COP28, which opens in the UAE on the 30th November. 
Although many in the green economy will be watching hopefully tomorrow for further signs of change in such policies, the signs indicate that this is not likely to be the case.