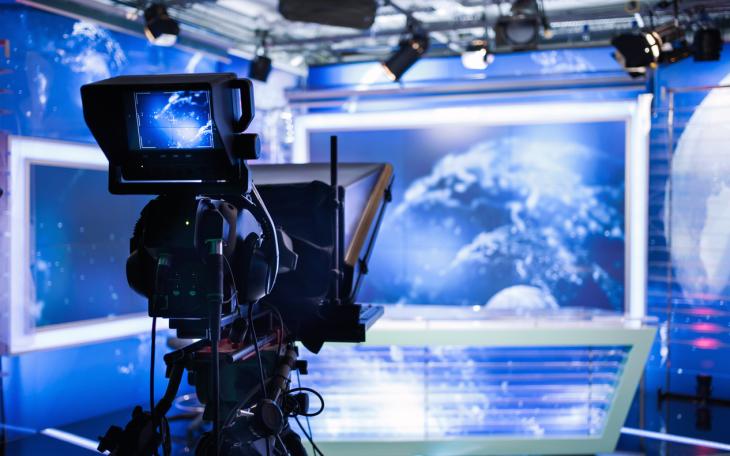 I had to do a triple-take when news of Tucker Carlson's departure from Fox News broke on Monday. The announcement meant his last show was aired on Friday after Carlson and the Rupert Murdoch-owned broadcaster 'parted ways'.
There will be no farewell for the 3.5m fans of 'Tucker Carlson Tonight', which took the prime weeknight 8pm slot in 2017 when it replaced the Bill O'Reilly Factor, just three months after inheriting Megyn Kelly's 9pm slot.
Carlson, who co-founded The Daily Caller, is a TV veteran, having worked for PBS, CNN and MSNBC before joining Fox News as an analyst in 2009. It is still not exactly clear why Carlson 'parted ways' with Fox News, but the timing is obviously very close to Fox's $787m settlement with Dominion Voting Systems.
The bigger picture is the continued fall-out from the 2020 Presidential election, when Donald Trump and his supporters claimed to be victims of election fraud, and then thousands of people attacked the US Capitol at the start of 2021.
Those divisions, especially those between traditional Republicans and Trump backers, have also weighed heavily on right-wing US media outlets and are reflected in the mixed reactions to Carlson's departure.
In the short-term, it looks like Fox will have a revolving cast of hosts to fill its 8pm slot, while an army of talent agents lobby hard for their client(s) to fill the empty chair. Sean Hannity is still scheduled to continue in his 9pm slot, while we will have to wait and see what Carlson does next.
Fellow conservative pundit Ben Shapiro has provided a playbook (as well as former Fox News hosts, including O'Reilly, Kelly and Glenn Beck) – YouTube, a streaming company (The Daily Wire) and book and speaking deals in between.
Carlson may also want to launch a new show with Don Lemon, who's been let go by CNN. The move came weeks after Lemon apologised for on-air sexist remarks against Republican Presidential candidate Nikki Haley, the former US ambassador to the UN.
Lemon took to Twitter to claim that he had been axed via his agent. But CNN disputed his comments, branding them as "inaccurate". The broadcaster added: "He was offered an opportunity to meet with management but instead released a statement on Twitter."
What can we take from all of this? Business still rules and the network is still bigger than the talent. Despite the mass appeal of Lemon and Tucker and their hordes of fans, the modern TV anchor and pundit still has a shelf life. Long-gone are the days of the monolithic 'voice of truth' à la Walter Cronkite instead, consumers can lap up a smorgasbord of 'takes' across a plethora of platforms and apps.
For whatever reason, Fox has decided to put its considerable broadcasting firepower behind another (yet-to-be-anointed) star and it was willing to take a potentially short-term share price hit in the process. We are now around 18 months away from the US Presidential election. The clock is ticking.