Cambridge: The UK's answer to Silicon Valley?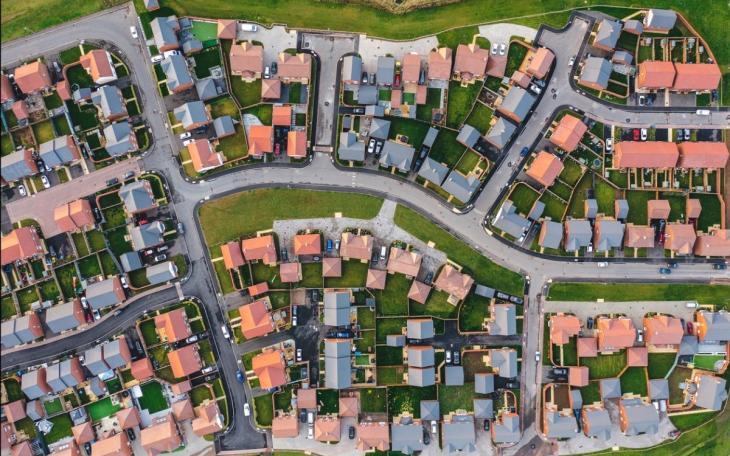 A Sunday Times article suggesting that the UK Government is looking at plans to turn Cambridge into the 'Silicon Valley of Europe' has attracted widespread national attention in recent weeks. 
The paper reported that the Department for Levelling Up, Housing and Communities' (DLUHC) plans involved identifying land in Cambridgeshire to build new business parks, laboratories, science hubs and new homes. The overall project, which is apparently being referred to as 'Cambridge 2040', forms a major part of a blueprint to fix England's housing crisis, whilst also aiming to boost the UK's competitiveness in life sciences and technology.    
Under Housing Secretary Michael Gove's apparent plans for the city, 250,000 new homes would be built in Cambridge over the course of two decades. The new properties are expected to be built sympathetically towards local architecture, and the newspaper has reported that new rail lines, along with a tram or bus network, are also being discussed to help aid the expansion.  
Whilst there is not much more in the way of detail at present, a government spokesperson did not deny that the reported plans are being considered when questioned this week, stating that "the government is determined to help more young families own a home of their own, working with local communities to build more of the right homes in the right places." 
The rumoured project has been met with trepidation since the article was published. Responding to the speculation, Cambridge City Council said it had "not been consulted" on the ideas and "would expect to be fully engaged in any proposals and the decision-making regarding the future of our city." Cambridge City Council and South Cambridgeshire District Council are currently developing their new joint Local Plan, which would see around 50,000 new homes built across the two areas by 2041. Local environmental groups have been critical of Cambridge 2040, which would expand upon these existing housing plans.  
One source was reported by the Sunday Times as saying the project would be like putting the city's local plan "on steroids". Questions are already being posed about how such rapid expansion in Cambridge could be achieved given that the Environment Agency has already flagged the issue of water shortages in response to the Council's plans. Many will argue that rather than developing further plans for house building at this moment in time, it would be better for the government to address the water requirements for the housing commitments in the Local Plan.  
Already labelled 'Silicon Fen' by some experts after many businesses moved to Cambridge in the late 90s, several businesses based in the city have cautiously welcomed Gove's proposals. However, as one of the most expensive places to live in the UK (only London is less affordable than Cambridge in terms of buying a home, relative to local pay) many agree that that the cost of housing in Cambridge needs to be addressed in order to be able to attract the best young talent.  
Cambridge 2040 is described as being at concept stage, meaning the plans could yet get watered down or may well never materialise at all. We only have to look at the much talked about Oxford-Cambridge Arc as an example of a project that has struggled to move beyond this stage.  
So, will Cambridge become the latest in the long list of places to have briefly held the title of the 'next Silicon Valley'? There's no doubt that Cambridgeshire and its surrounding area has a key role to play in developing the country's science and tech credentials, but there is currently very little detail on how the Government intends to start this plan and whether it will form part of a broader industrial strategy for the UK.  
What is clear is that a project as ambitious as Cambridge 2040 would require a strategic approach, with clear support and funding from central government. It is also likely to mean significant changes to existing local plans and would be dependent on constructive relationships between the public and private sectors.  
A balance would also need to be struck to ensure the project attracts big business whilst not compromising the parts of Cambridge that make it so attractive to many, such as its countryside and beautiful historic buildings. To fully realise a project of this scale, I suspect we may well be looking a little further beyond 2040.