As Europe burns, are the government's net zero policies going up in smoke?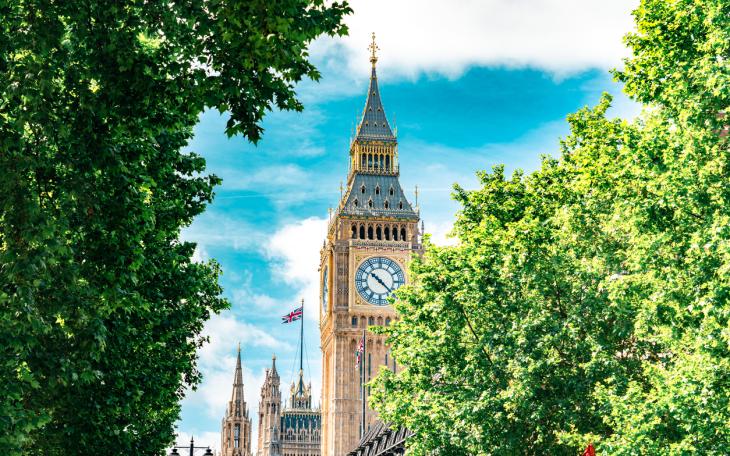 Whilst apocalyptic images are shared of Greek islands engulfed in flames, it appears that the UK Government's green policies could be going up in smoke – or at least put on the back burner.
Speaking to broadcasters yesterday, Rishi Sunak said that the government's target of hitting net zero emissions by 2050 must be met pragmatically and, crucially, in a way that does not create "unnecessary costs" for consumers.
It comes at a time when the Conservative leadership will be reflecting on their narrow victory in last week's Uxbridge and South Ruislip by-election – a battleground won largely as a result of opposition to the expansion of the Mayor of London's Ultra Low Emission Zone (ULEZ). Much like the Conservatives' loss in Chesham and Amersham in June 2021, which subsequently saw the government u-turn on controversial proposals to reform the planning system, this by-election could be a momentous one that marks a step-change in government policy.  
But what is it all for, and will it really help the Conservatives in the next election? The comments made by the Prime Minister suggest that it's about moving away from unpopular policies that risk putting consumers out of pocket. This isn't surprising given the ongoing issues with the cost-of-living crisis, and the pain being felt by homeowners and prospective homeowners as interest rates continue to rise.
Indeed, doubt has also been cast over the government's commitment to ban new petrol and diesel cars by 2030 and to phase out gas boilers by 2035. Controversial low-traffic neighbourhoods are also facing a ban and landlords are expected to be given longer to meet energy efficiency targets.
It seems that some in the Conservative Party believe they can replicate their win in Uxbridge in other marginal seats by drawing lines in the sand with Labour on green policy, and leader Sir Keir Starmer has equally acknowledged that the vote last week was lost on ULEZ. However, insiders in the party say that there will be no change to Labour's stance – the result wasn't down to voters being against improving air quality after all, but rather the direct cost to consumers. Instead, Labour might argue that ramping up renewable energy and home insulation is necessary for nipping bill pressures in the bud.
What is evident is that, as the Conservatives consider damping down their own approach to net zero, they could well try to add fuel to the fire on any divisions emerging on green matters. It was of course only recently that Grant Shapps dubbed Labour "the political wing of Just Stop Oil" and faced criticism for attempting to start a cultural war – a war that's igniting just as southern Europe feels the heat from our changing climate.