EXPO REAL: Short-term pain, long-term confidence and schnitzels in Munich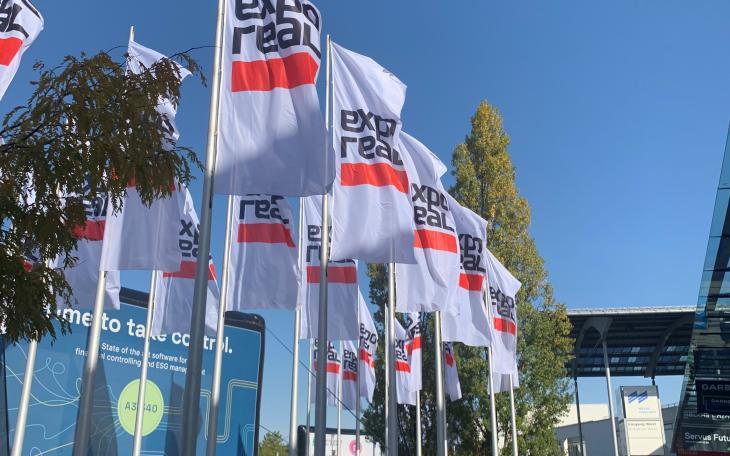 It is often said that two heads are better than one when it comes to problem solving. So, after several weeks of market chaos, many more months of concerns around inflation and a longer period still of structural changes in how we use commercial buildings, last week's EXPO REAL seemed the opportune moment for 40,000 delegates from the sector to meet, put their heads together and try and solve some of the industry's problems.
With large increases in both inflation and interest rates, the rising cost of debt and construction and, of course, the ongoing war in Ukraine, there is no denying that there are challenges facing real estate right now.  
In fact, the only aspect of the current market that was more cited than these short-term challenges across both on-stage panels and in-corridor conversations, was the long-term confidence that many hold in the sector's fundamentals.
Indeed, many noted the inevitability of today's pricing adjustment, remarking that it was significantly overdue after 14 years of relative sunshine in what we need to remember is a cyclical market, while for others, 'pricing adjustment' is merely a synonym for 'buying opportunity'. There may be challenges, but these are bumps in the road rather than the end of it.
Most notable and encouraging for me was the collegiate sense that could be felt throughout Messe München.  Perhaps it was the unseasonably good weather or the last "prost!" and leftover sentiment from the previous weekend's Oktoberfest, but from the unofficial uniform of dark suit with clean white trainers that about 75% of attendees had donned for the three days to that consistently quoted long-term confidence, it felt the industry was on the same side. During a panel discussion on the future of real estate finance, with alternative lenders tipped to be a beneficiary of the current market conditions, it was heartening to hear one lender acknowledge that while there was an opportunity for their business, that opportunity really only existed as long as the equity investors managed to maintain momentum.
What happens in the next few weeks will be key when it comes to transaction volumes for the year. If interest rate volatility continues then transactions will continue to be put on hold and we will see forced sellers emerge, but we may still see significant deals agreed in the next few weeks by those who wish to close by the end of 2022. There is certainly some pain ahead for the sector, but the overriding impression from this year's EXPO was that the industry is pulling on the same end of the rope - a crucial fact that often gets left out when working online and trading in headlines, rather than face-to-face meetings, small talk and schnitzels.