Glitz, glamour and charity fundraising: 48 hours at the PROPS and RESI Awards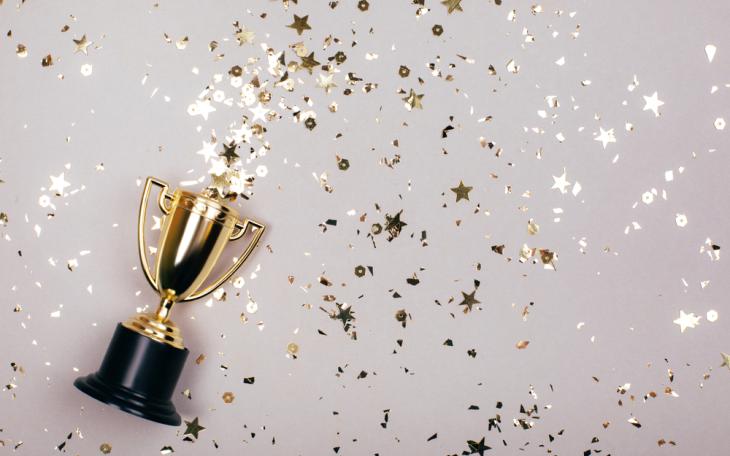 By Tali Robinson & Debbie Standen
It's official: property awards and events are back in full force. On Tuesday 10 May, The PROPS Awards were held at the London Hilton on Park Lane. One of the industry's most important networking events, the awards celebrate individuals and companies who have excelled in the sector, whilst raising funds for children's charity, Variety.
Following hot on the heels of The PROPS, Property Week's The RESI Awards were held the following evening at Grosvenor House. Another key event in the property calendar, these awards recognise the successes of the residential property sector.
Tali Robinson, MD, Communications at SEC Newgate, and Debbie Standen, Director, Communications, were in attendance at both events.
Tali Robinson: "An amazing (if exhausting!) 48 hours on the property charity event circuit last week. We were privileged to host clients and contacts at two of the industry's most prestigious awards: the first was The PROPS Awards, chaired by Candice Sammeroff LLB Hons and Neil Sinclair, and at which SEC Newgate UK was shortlisted for Property Advisor of the Year. Most importantly, the awards raised an incredible £350,000 for a very worthwhile cause: Variety, the Children's Charity, to fund equipment and services for young disabled people in the UK.
"This was followed the next evening with the RESI Awards 2022, where again we saw our clients' developments, leadership and innovation celebrated, as many made it onto the list of winners, with vital funds raised for NSPCC. It was fantastic to see clients and sector leaders recognised for their hard work, and to have the real estate industry together again doing what it does best: putting its weight behind great causes in an effort to change lives."
Debbie Standen: "The 2022 property awards season is well underway with the RESI and PROPS Awards kicking things off last week. And, despite a few busy days, I have come away newly motivated and with a refreshed sense of pride to be part of the real estate industry.
"Both events served as a powerful reminder of the purpose and value of these awards and their respective events. Not only for their vital fundraising efforts, but as a place to come together – away from the office and the Zoom universe - to celebrate innovation and to be thoroughly inspired. It's so easy to be swept along in our busy schedule of getting things done, particularly as we navigate the ongoing changes within the property universe. These occasions gave us time to recognise achievements - our own and those of our clients and peers - and champion those leading the sector in exciting new directions.
"The opportunity such events create to make all kinds of new connections also never disappoints. On our table alone there were introductions and reconnections made, new ideas generated and even business done – all before dessert. 
"After an absence of some 18 months, there was chatter about the future of awards ceremonies and their place in our industry. But this last week alone has been a superb demonstration of their role as a hub of shared passion and productivity, clearly recognised widely with a combined attendance of 2,000 people. Needless to say, we're looking forward to the next."