Hidden Gem: Welwyn Garden City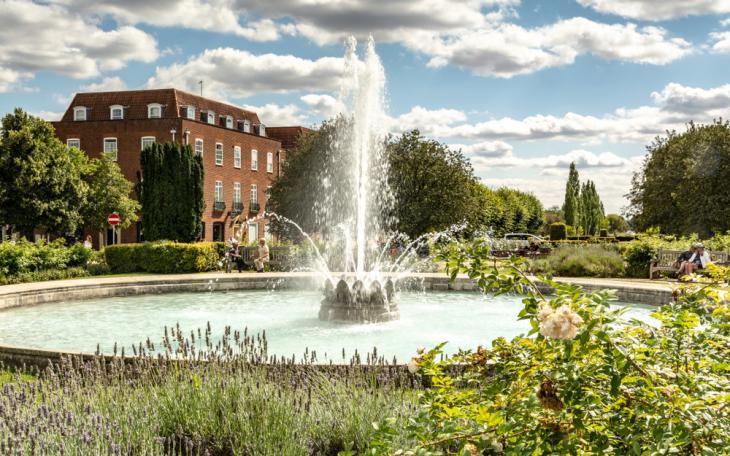 Located 26 miles north of Hyde Park Corner, Welwyn Garden City should this year be a rounded and fully buffed gem as it celebrates its Centenary year.  It was the second such 'city' in the Garden City Movement, which itself was the brainchild of the pioneer Ebenezer Howard, who believed that "Town and country must be married and out of this joyous union will spring new life, new hope, a new civilisation."  
The movement stalled after the creation of Letchworth Garden City (15 miles north) but then founded renewed support after the First World War on the back of a campaign for 'Land Fit for Heroes'…perhaps a line we'll hear again in the coming months?
In 1919, Howard purchased the 1,458 acres shooting estate in Hertfordshire from Lord Salisbury, followed by a further 700 acres.  The talented young architect, Louis de Soissons, was appointed as master planner and on 29 April 1920 started planning the town.  De Soisson set about designing 'a place of beauty characterised by neo-Georgian buildings, elegant boulevards and generous open spaces'. Existing trees and hedges were retained in his layout, and some of the original farm buildings still survive today – the Barn Theatre and the Backhouse room, for example. 
The early settlers to the town were pioneers in a new project to create a better way of life to combine the benefits of the city and the countryside and to avoid the disadvantages of both. We would now call this approach 'sustainable development' and the words of Ebenezer Howard resonate more strongly than ever.