Larry Fink's latest letter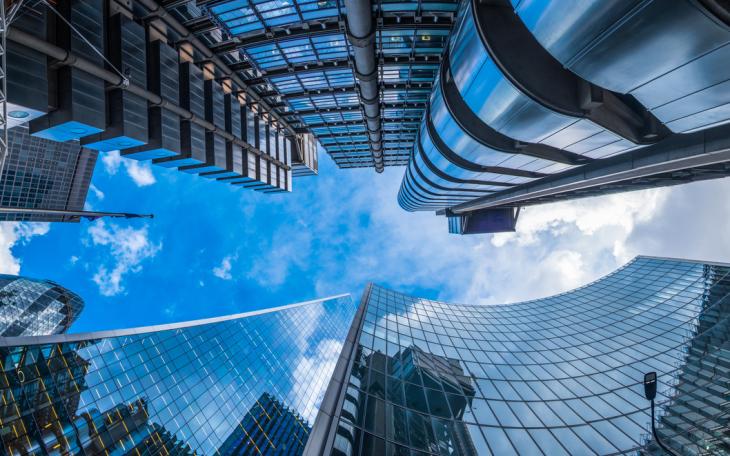 Few business leaders share the same profile as Larry Fink. The Chairman and Chief Executive Officer of BlackRock has carved out a position as one of the key voices on finance, the stakeholder economy and ESG, and the media hangs on his every word – with his annual letter becoming a must-watch moment in the financial world.  
The letter is usually published in January, but this year's came out this week. It usually receives wall-to-wall coverage; dominating online, print and broadcast.
This year, however, there was a bit less fanfare. Competing with a potentially systemic banking collapse (the likes of which not seen since 2008) and the UK Budget, the coverage of the letter was slightly slower than usual, with less prominence in newspapers and online. Then again, was there much else in the newspapers the same day that Lehman Brothers collapsed? Probably not…
But perhaps that has played out well for Fink and he probably won't mind so much that attention may have been elsewhere. This year's letter was particularly notable, marking a backtrack from Fink on ESG issues – something that in previous years has been front and centre. ESG wasn't even name checked in the letter - a first. What Fink chose to lead with instead was that he thought global inflation will stay around 4%, that there would be stricter bank capital requirements, and that "Talk Talk" is his favourite band.
In the letter, Fink said that asset managers must *not* be the "environmental police", and instead called for "governments to make policy and enact legislation, not companies". For years, BlackRock has been an active asset manager that prides itself in delivering its fiduciary duty – and with that, acting in a climate-conscious manner. Making the issue the government's problem, rather than his own, is seen as a bit of a step back from Fink's 2020 position in which he said that BlackRock's active portfolios would limit exposure to fossil fuels (specifically coal), amongst other commitments.
It remains Fink's position, and that of his company, that climate risk is an investment risk. His letter detailed, at length, the very real impact that climate change is already having on markets. He wrote: "Anyone can see the impact of climate change in the natural disasters in California or Florida, in Pakistan, across Europe and Australia, and in many other places around the world. There's more flooding, more wildfires, and more intense storms. In fact, it's hard to find a part of our ecology – or our economy – that's not affected. Finance is not immune to these changes. We're already seeing rising insurance costs in response to shifting weather patterns."
While Fink advocates the importance of measuring climate risk in business, he also says investing in oil and gas is necessary to meet energy needs in the short-term. Fink accepts that BlackRock is investing in natural gas pipelines, with efforts made to mitigate methane emissions from them. Alongside this, BlackRock offers investors opportunities in clean tech, such as carbon capture storage pipelines and technology that turns waste into natural gas.
BlackRock is between a rock and a hard place – in that it wishes to act of its own volition as a green, climate-conscious investor, but it is having immense political pressure exerted on it by politicians and the anti-green lobby. Some Republican-held US states have pulled their investments in BlackRock (to the tune of $4bn in government pension and treasury funds), in protest of its perceived "boycotting" of fossil fuel companies, or prioritising ESG ahead of absolute returns.
Fink's view is that "part of supporting clients includes speaking out on issues important to their investments. There are many people with opinions about how we should manage our clients' money. But the money doesn't belong to these people. It's not ours either. It belongs to our clients, and our responsibility and our duty is to them".
While it is admirable that he continues to stick to the stewardship of capital /stakeholder capitalism mantra, the reality is that money talks. There have been several commentators who have attributed this slight backtracking that Fink appears to be navigating on ESG to the financial impact that the anti-green lobby is having.