Latest Twitter news: Musk's takeover, bots & Trump's return?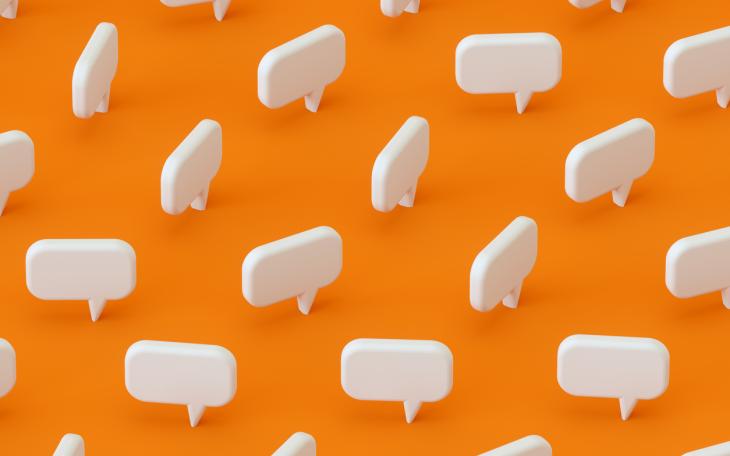 By Tom Flynn
As you will be aware, following months of speculation, Elon Musk completed his acquisition of Twitter at the end of October.
Since then, there have been several changes to the way the platform is operating behind the scenes, some of which have caused controversy.
The entire board of the company has been removed and initial staff redundancies were reported to be in the range of 50% of the entire workforce. Many of those staff have taken to the platform to report being locked out of work laptops, email accounts and the company Slack channel before they were informed that they had been made redundant. Engineers from Tesla and other Musk-affiliated companies were brought in to look at Twitter's source code and server operations. More recently, following an ultimatum from Musk, up to 75% of the remaining workforce is reported to have taken redundancy rather than sign up to "Twitter 2.0" which he said would be "incredibly hardcore" and involve "working long hours at high intensity."
Companies such as Volkswagen, Audi, General Motors, General Mills and Pfizer have reportedly suspended paid advertising whilst they wait to see the impact of changes.
Musk's repeated assertions about free speech on the platform have emboldened those seeking to post offensive content, with a 500% reported increase in certain types of hate speech, and reduced capability for the platform to moderate this due to reductions in staffing.
US civil rights and tech accountability campaigners, organising under the banner '#StopToxicTwitter' were reported to be reassured after meeting with Musk (who promised to reverse a decision to limit moderation capabilities to a handful of employees), but have since said that they no longer believe his assurances as a result of his behaviour since their conversation.
More recently, the accounts of controversial figures such as Kathy Griffin, Jordan Peterson and Kanye West have been reinstated under a policy deemed "freedom of speech not freedom of reach". This was accompanied by the suggestion that some hate speech would be allowed but would be "demonetized" and prevented from going viral by Twitter's algorithm. However Musk has also suggested that conspiracy theorist Alex Jones will not be allowed onto the platform.
At the time of writing, Donald Trump's account has been reinstated following a Twitter poll conducted by Musk which found a narrow majority of respondents in favour. He followed up the poll by tweeting "vox populi, vox dei" – Latin for "the voice of the people is the voice of god".
Bots continue to be a problem. Prior to his purchase, Musk claimed that Twitter likely had many more bots than the claimed 5% of accounts. Whilst he has made tackling the bot problem a priority, very little progress has been made so far – and Musk himself acknowledged that his Trump poll was influenced by bots. Recent research from digital insight platform SimilarWeb put the percentage of bots at under 5% but the volume of tweets from bots at between 21% and 29%.
Verified Accounts ('blue ticks')
Musk announced plans to charge $8 a month for those accounts who are already verified to remain accredited, and to open this up to anyone prepared to pay. The immediate result of this was the setup of hundreds, possibly thousands of accounts impersonating brands and getting huge traction as a result. In some cases, this may have led to market chaos, with some commentators attributing a fake update from Eli Lilly as being partially responsible for a 2.2% decline in share price.
Although users can discover whether a blue tick was awarded or purchased by clicking on the tick on an account's profile page, the nature of Twitter means that users are more likely to trust the huge numbers of RTs/likes on such tweets rather than taking the convoluted steps required to verify the origin of the post.
Twitter then introduced a new white tick which marked accounts as 'official'. This was dropped hours later by Musk before being reinstated a day later. The Twitter Blue subscription (which had become the way to purchase a blue tick) has been suspended but is expected to return soon. At present, plans are for "different colour checks for organisations than individuals".
Copyright Infringements
There have been multiple reports of infringements under US law (Digital Millennium Copyright Act 1998) such as uploads of entire films to Twitter. At present we believe that Twitter has no functioning automated copyright takedown system, with accounts having to be suspended manually for breaches (and only getting noticed if they go viral).
Which changes are likely to become permanent?
It is unclear at this time what changes implemented by Musk will remain in place, with some of them being reversed within hours and some having lasted a few weeks so far. Binance CEO, Changpeng Zhao, one of the investors in Musk's deal, has said that he expects 10% of Musk's proposed changes to 'stick'. Many of the team that arrived at Twitter with Musk have gone back to their normal roles at Tesla, SpaceEx etc. Musk himself told a court hearing last week that his reorganisation of Twitter is almost complete. So while there is a chance that everything will settle down soon, currently Musk alone is calling the shots, there is no sign of a replacement for ousted CEO Parag Argawal (or indeed a new board) and the future of the company is entirely at Musk's whim.
What are the risks to corporates or individuals who use the platform?
Engineers familiar with the platform believe it may collapse during the World Cup with insufficient technical support behind the scenes to fix bugs and prevent server issues. We have seen some inconsistency of performance on the iPhone app and clients have reported being locked out after the system for two-step verification stopped working temporarily. There are also reports from Brazil and the US that election monitors were unable to get Twitter to remove content that intended to incite violence following recent elections in those countries.
There is a serious risk of temporary outages, data could be lost and there is even a small chance the platform could become unusable on a temporary or permanent basis.
Any or all of the above technical challenges could see users experiencing large drop-offs in engagement and reach over the coming weeks and months. There is also a risk to staff welfare from exposure to increased levels of trolling and abuse.