Making predictions is a mugs game. Here's what we (well one of us!) said in December 2019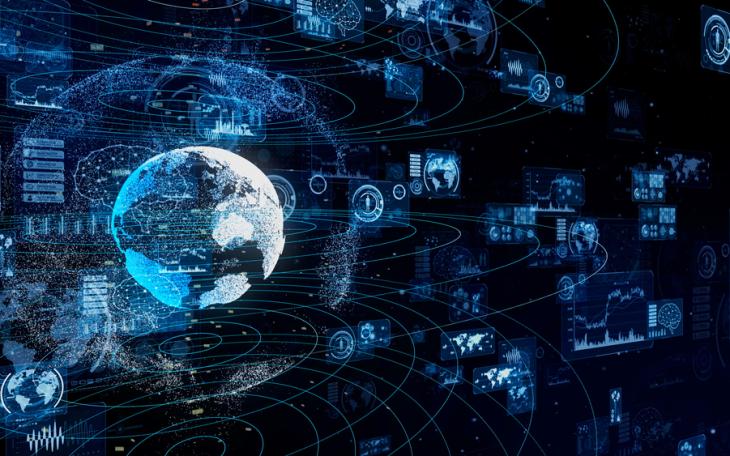 By Alistair Kellie

Well that was quite a year wasn't it….and not at all how we might have predicted.  This time last year we were all taking a collective deep breath after what had been a turbulent year, particularly for business.  A number of retailers and travel firms were in various stages of consumer-driven or self-inflicted difficulty…remember Topshop, Patisserie Valerie, Thomas Cook and the massive data breach at British Airways?
There was heightened geo-political uncertainty and turmoil caused by a US-China trade dispute driven by a US president who was playing to an electorate that he believed would reward him at the polling stations.  At the same time President Putin was geo-flexing as he sought to reassert international dominance.
Despite that, global markets had surged to their best performance for a decade and Sterling, whilst flagging at times, ended the year as the second best performing major currency in the world.  We had elected a 'Leave' dominated Conservative government which had promised an oven-ready Brexit deal.  Let's just hope they set that timer correctly…!
12 months ago I wrote an article with some 'predictions' of what corporate Britain might expect to see in 2020.  When reviewing it yesterday I was struck by how many of them have come to pass, although of course for totally unexpected reasons.
Back then I said that "…the last decade has taught us to expect the unexpected, not to believe pollsters and that experts speak nonsense."  That was a fairly harsh line on experts…or was it?  As we all sit enjoying our 'Merry Little Christmas' we are in this situation as a result of the government listening to experts, though perhaps not soon enough.
Here are some of my other 'predictions':
Then: Anything which truly does improve the environmental impact of a business on its wider community and stakeholders should be welcomed and applauded.  However, we should be prepared for a whole host of companies seeking to 'look' more sustainable and that these 'greenwashers' will be unearthed by the excellent UK business media.

Now: Until CV-19 hit the UK in March, the media and business was focused on ESG and impact.  That took a back seat for several months and only really started to return with the #BuildBackBetter campaign in the summer. An increasing number of companies are being accused of greenwashing and with COP26 merely months away, real change is needed by corporate Britain, and now.

Then: After January 31st, 'the City' and indeed the wider business community will start to grapple with some of the challenges of unwinding from the overarching governance and regulatory framework in which we have operated for decades.  Whatever side of the Brexit debate you were on, we can expect some regulatory surprises as we redefine our trading relationships.

Now: We certainly didn't expect there to be no confirmed deal by the time of writing, 22 December 2020. Who knows what's around the corner but the first quarter of 2021 looks choppy.

Then: Over recent months business leaders have recognised that it is no longer enough to explain to their stakeholders the 'What' and the 'How' but also to demonstrate the 'Why'.  The idea of social purpose is particularly important to younger workers who have a point when they see some initiatives blindly undertaken with little thought for the wider impact and consequences of those actions. Expect more questions and hopefully suggestions from your younger colleagues!

Now: This is the first unexpected and potentially positive outcome from CV-19.  Executive teams have had to reconsider their corporate social responsibility and, in some cases, redefine their corporate purpose. There are plenty of examples of the Good, the Bad and the downright Ugly over recent months.

Then: The recent General Election has empowered and emboldened the new government to commit to investing across the UK, including in previously unfashionable regions.  If this investment happens, and in the right way, then we must expect considerable opportunities for firms which are best able to harness the talent and resources available to them.  We should expect plenty of opportunities for exemplars of regional pluralism.

Now: In the first months after the Election the government announced a raft of infrastructure and other initiatives which would reward the so called 'Red Wall' seats in Northern England in a bid to level-up.  CV-19 has indeed resulted in significant additional government spending, but now the government is being accused of not doing enough to protect the more deprived regions, and faces accusations of 'levelling-down'. 

Then: If 2019 was the year when the UK faced-up to the reality of its international relationships, then 2020 will be the year when we face an internal political awakening. Domestic upheaval from nationalists in Scotland and Ireland is likely as Brexit progresses. We will also see renewed vigour from UK regions keen to gain greater autonomy and self-empowerment.

Now: This is another stark and unexpected outcome from the pandemic.  Over the last few months political leaders in Scotland, Wales and Northern Ireland have had platforms power that could have only dreamt of 12 months' ago.  Devolved health services mean that the likes of Nicola Sturgeon have had an opportunity to outflank the Westminster government time and time again.  Who could also have expected us to be hanging on the words of Andy Burnham (Manchester) or Joe Anderson (Liverpool).

Then: Which takes us nicely on the next point, which is that smart technological investment at a governmental, but also corporate level, is crucial.  The lack of decent fibre broadband is a major barrier to harnessing the potential of small and medium sized firms starting life beyond the major cities.  It will be hard to know if we've missed the next UK Facebook, but we should assume so without significant investment and sustained support.

Now: We could never have anticipated just how reliant were would become on technology, specifically the broadband network. As I sit here wrestling with intermittent copper broadband, I just hope that more will be done to accelerate the roll-out of fibre and 5G across the UK. Companies across all sectors have had to adapt quickly in order to meet the fast-changing challenges, with accelerated digitalisation and e-commerce strategies.  We are currently witnessing a survival of the nimble. 

Then: And that leads on to the issue of our relationship with technology.  If the 2010's were about harnessing technology at all cost…will the 2020's be about balanced technology and understanding the social, economic, environmental and even political impact of technological advancement?  Professor Hani Hagras, Chief Science Officer at Temenos says that we need raise concerns over the risks of AI and machine learning in finance as many 'black box' opaque AI systems can't tell us how decisions are made.  Unless firms consider the issue of Explainable AI, expect some more of the unexpected!

Now: Alarm bells have been going off in many areas about the risks associated with our increasing reliance on technology and algorithms.  We know that bad actors (both state and individual) are exploiting the current situation, and this will only increase over the coming months, which makes it incumbent upon big technology providers to do more to keep individuals safe.

Then: Finally, people.  We are all becoming increasingly aware of the opportunities afforded by dynamic and smart working.  The gig economy, plural careers and flexible hours, coupled with greater understanding and awareness of mental health pressures.  This means that businesses have to be able to adapt to a more fluid way of working and the reality of a more fluid workforce.

Now:  What can I say other, CV-19…job done…we are now a fully fluid workforce!
Only a mug would try to predict what might happen in 2021.  Have a Happy Christmas and best wishes for next year!