More heat and further strikes for Britain's railways…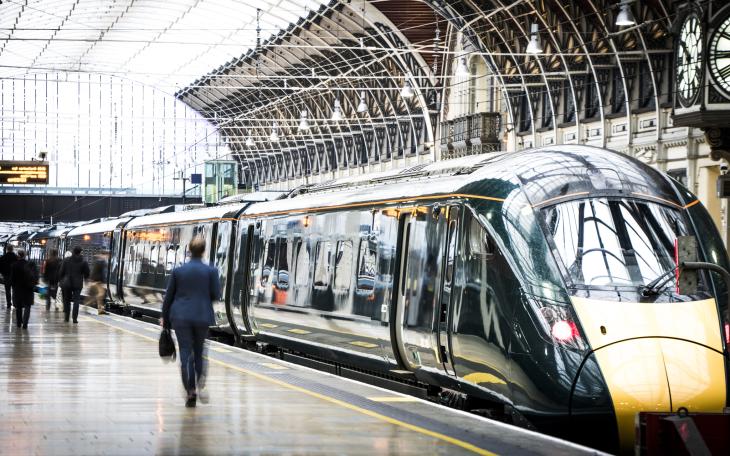 West Midlands Railway announced today that it has celebrated record breaking numbers on its trains during the Commonwealth Games in Birmingham, with over 170 volunteers joining staff, putting in more than 2,500 additional hours. So, how does an industry go from such a show of strength and unity to more planned strikes in the space of a few days?
STRIKE DATES
Saturday 13 August: ASLEF, the train drivers' union, will stage a 24-hour strike.
Thursday 18 and Saturday 20 August: RMT, TSSA and Unite are staging national strike days.
Friday August 19: London Underground staff are staging a 24-hour strike over pensions and pay.
Sunday 14th August until…...? unofficial strike action at Avanti West Coast means a huge reduction in services and the introduction of a special timetable for the foreseeable future.
Since privatisation, some have claimed that the rail unions have had the industry and the travelling public over a barrel. Once members give the mandate to strike, it's only a matter of days before the management cave and put more money on the table, as meeting demands would cost less than revenue losses for multiple strike days. But things look a little different now, as the industry is de facto back in public hands and the revenue risk is now being held by the Department for Transport, rather than the train operators and their shareholders. The industry is in unchartered waters and balance of power in negotiations is unclear.
The most recent offer for railway staff (at Network Rail at the centre of the RMT dispute), included:
8% pay rise over two years
No compulsory redundancies for two years
75% off rail travel for all staff
Extra cash bonus of £250 for all those earning under £24,000
Against the backdrop of Britain's cost of living crisis, the railway unions felt wholly justified in rejecting this offer and to demand more for their members. However, passenger numbers have only reached 75% of those of 2019, with a £2bn shortfall in income forecast for the rail sector this year due to changes in passenger behaviour and working patterns. With revenue down it is hard to see where the money for this offer, let alone an increased one, will come from, unless someone somewhere finds the illusive magic money tree.
Network Rail has said that it can fund the proposed deal purely through modernisation and reforms which it claims the industry desperately needs. For an increase above what is currently on the table, money would have to be raised through fare increases or taxation, which it wants to avoid.
Both sides say that the door to negotiation remains opens, but with plans already in place for more disruption it is hard to see anything more than more misery for the travelling public this month and beyond.