"Practically Useless", ERG and DUP slam the brakes on the Windsor Framework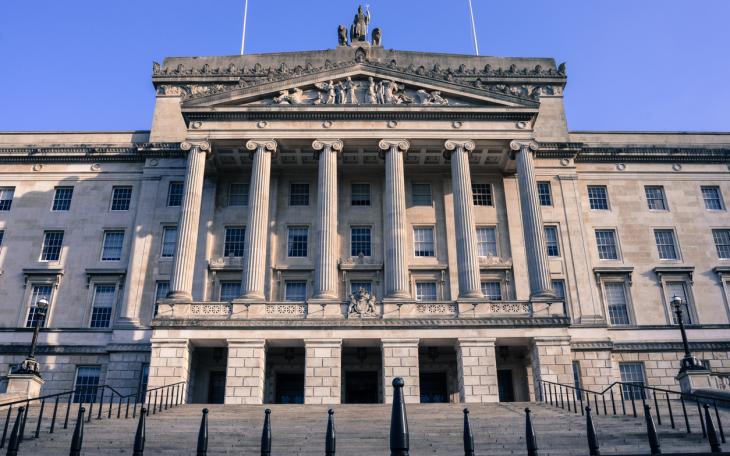 Despite DUP Leader Sir Jeffrey Donaldson's declaration that the Windsor Framework represents "significant progress", the party has announced they will vote against the 'Stormont brake' in the deal's first parliamentary vote this week.  
The brake would allow the Northern Irish Assembly to object to new EU regulations if the power-sharing agreement is re-established. However, DUP MP Jim Shannon said yesterday, the clause does not appear to be 'legally binding', preventing party support for the agreement.  
Assurances from Downing Street that neither they nor the EU would prevent the brake from being used have done little to win over the DUP. Sir Jeffrey Donaldson has stated the brake does not address their central concern, 'the imposition of EU law', and has called for greater clarity on how the mechanisms of the deal would function. 
Similarly, the European Research Group (ERG) has rejected the deal. In its legal analysis published today, they stated, "EU law will still be supreme in Northern Ireland" and ERG Chairman, Mark Francois, dismissed the brake as "practically useless". Despite rejecting the deal, the group is not expected to deliver a verdict on whether the deal should be uniformly agreed on by its members. This would allow each member to vote freely. 
Boris Johnson has also publicly expressed his concern with the framework, arguing it is "not about the UK taking back control". Confusion over how many voting opportunities parliament will have on the framework led to frustration among Tory MPs, but it is now understood that further votes on the framework are expected. These reports have fuelled fears a rebellion on Wednesday might be larger than expected, undermining the government's ability to deliver votes without opposition support.  
Despite these concerns, potential rebels have been reticent on the deal, with certain loud voices uncharacteristically muted. Several senior Eurosceptics have publicly backed the Windsor Framework, including David Davis, Liam Fox and Steve Baker. Sources have reported that individually the ERG is "torn" and "unlikely to vote as a bloc".  
The ERG has long-been hostile to almost all efforts to draw an agreement with the EU but the support of staunch Eurosceptics has signalled a split with this position. Rishi Sunak entered Downing Street as the party's second choice and broad unity on this framework gives him the opportunity to help bridge the divide in the party.  
The government has stated there are no plans to substantially change the deal and the vote on Wednesday is all but guaranteed to pass. Despite this, the DUP's refusal to support the agreement will come as a blow to the Prime Minister, and, at least for now, drag back momentum to restore the Northern Ireland Executive. Sunak can comfort himself though, in what appears to be a fairly convincing effort to reform the Northern Ireland protocol without kicking off a great deal of bitter party in-fighting.