Property & Places: Alexandra Palace to Highgate Wood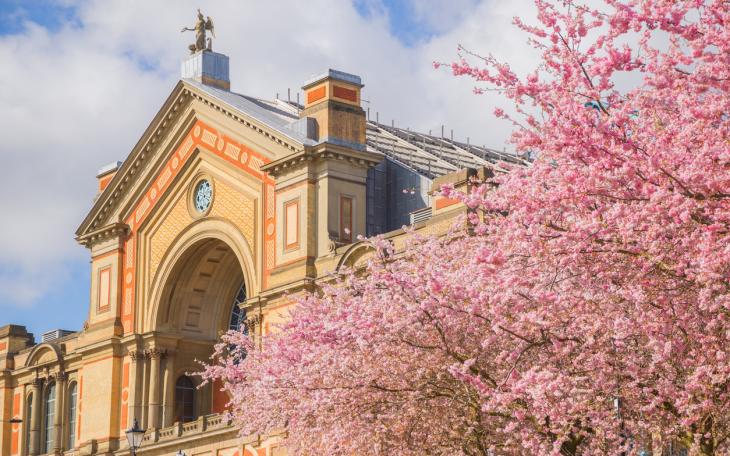 By Alex Reid
Growing up in Gloucestershire, I'd often meander through woodlands, listening to the creaks and groans of ageless trees, with the rustling of their leaves alerting me to slight changes of the wind.
After more than a decade in London, those memories often feel far away. Yet, there is one leafy stretch - from Alexandra Palace Park, through Crouch End Playing Fields and onwards to Highgate Wood – that can evoke them.
During the pandemic, it was a walk I'd take at least once a week, with the neighbourhoods revealing their different characters as the seasons gently turned.  
It's now such an essential tonic, that if I don't walk it regularly, I feel claustrophobic; swallowed up by the city's sprawling mass of steel and concrete.
Starting from Alexandra Palace, this is the purist's panorama of London. Stretched out in all its vastness, the city offers up its greatest hits – from the blinking light of One Canada Square, to the slow turn of the London Eye, with nine million people in between.
Exiting the park, it's not long before turning into Crouch End Playing Fields. Here, at this time of year, one's greeted by the sound of leather on willow, and the gentle thud of tennis balls passing back and forth over nets.
The playing fields, occupied by four or five cricket pitches, are surrounded by the tall banks of Highgate and Muswell Hill – throwing long shadows across the crisply cut grass.  
Avoiding the temptation to pull up a chair and watch an innings unfold, the cheers grow fainter as you pass a patchwork of allotments, with owners carefully tending to what could become this year's prize harvest.
Continuing, one winds upwards into Queen's Wood, a Narnia-like coppice that's best experienced in autumn, when drifts of golden leaves cluster at the foot of the hill.   
Exiting the wood, there's the option to press on through Highgate Village, past enviable Georgian townhouses and sleepy driveways, before reaching Hampstead Heath and Kenwood Park.
As glorious as that space is, it's not where I'm headed. Instead, passing through iron entrance gates, you enter the maze of Highgate Wood - one of London's great ancient woodlands.
Hidden from the crowds and covering 70 acres, it's home to towering Oaks, Beech and Hornbeams, their canopies and outstretched arms a haven for wildlife.
Come spring the woodland floor is blanketed with bluebells, yet I still prefer it in winter, when the silence of the trees amplifies the gentle crunch of frost underfoot.  
So, the next time you need to escape to the country, give it a try, but do me a favour – don't tell too many people about it.