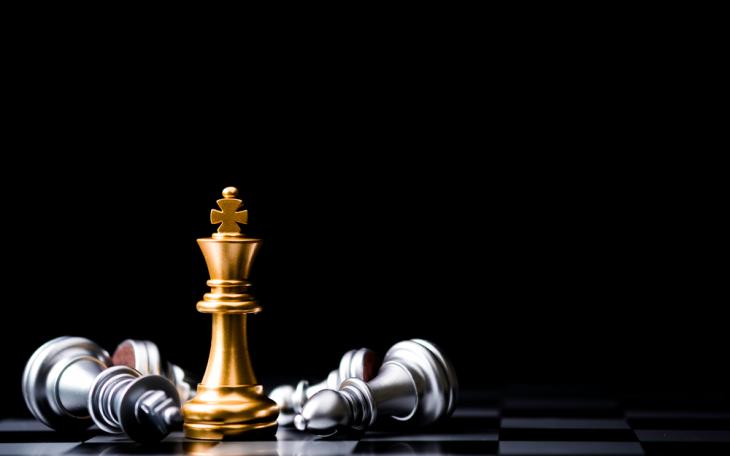 By David Scane
As the clock ticked towards 90 minutes on a recent Saturday afternoon in east Manchester, beleaguered Arsenal manager Mikel Arteta couldn't help but hear the friendly calls echoing from the stands. 
"Sacked in the morning, you're getting sacked in the morning".
His team had just gone 5-0 down, consigning them to their third defeat in three games to leave them plumb bottom of the league.  
Ultimately, the predictions of his imminent dismissal came to nothing, although only perhaps because "Sacked in a fortnight, if results don't improve" isn't as effective a chant. 
In much the same way that those Man City fans were crowing over Arteta's imminent dismissal, so too were the ranks of the British press confidently asserting last night that a number of frontbench Ministers would be out of work this morning following an anticipated Cabinet reshuffle. 
Key candidates for the sack race' included Gavin "I once met Marcus Rashford" Williamson, Dominic Raab and Priti Patel, all of whom were identified as potential targets of Boris Johnson's political axe. The prospect of three high profile Cabinet Members all going out the door at once was enough to work our political media into an excitable frenzy. 
And yet, when we woke up this morning, Father Reshuffle hadn't visited overnight and Gavin "No sorry it was Maro Itojie" Williamson was still sitting in his office, with his little black book and pet tarantula. 
So why didn't the reshuffle take place? Firstly, because the Prime Minister would have successfully used the threat of an imminent reshuffle to quell the ranks of potential rebellion against the hike in National Insurance payments, with only a handful of backbench Tories voting against or abstaining, and the plans passing with a majority of over 70 votes. 
Reshuffles are always great fodder for lobby journalists, but would it have really made sense to make such wide ranging changes at this stage? 
There is certainly no secret that all three of the high-profile reshuffle candidates could be in line for a move. Whether it's Dominic Raab's handling of the Afghanistan withdrawal, Priti Patel's overseeing of the migrant channel crossings, or Gavin Williamson's missteps over handling exams during COVID-19, Johnson would have good grounds to move all of them on. For now, he decided to hold fire, partly because deploying it was unnecessary, with backbenchers accepting that the status quo on social care reform was unsustainable, and partly because the Prime Minister knows only too well that a reshuffle creates enemies on the backbenches, and it's a card that you can only play once every year or so.
A Cabinet reshuffle will almost certainly happen this autumn, not least because there is a need for a comprehensive refresh. Yet it will be done at a time of the Prime Minister's choosing, when he feels it will deliver maximum impact. So Gavin Williamson and Mikel Arteta live to fight another day. But if results don't improve then those chants from the stands will only get louder.