The SEC Newgate AI Weekly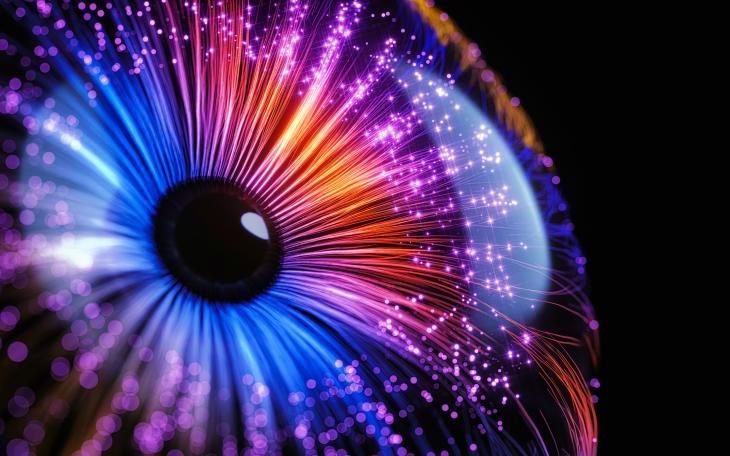 In this week's AI weekly round-up, the conversation around the rules and regulations that will govern AI continues to heat up alongside the UK Government's planning around its UK AI Safety Summit on the 1–2 November. AI also continues to have an impact on the world of work and the creative industries, with one certain writer of a dystopian TV series doubting its future use in scriptwriting. Read on for more:
Regulation
Calls for an Artificial Intelligence version of IPCC:

The co-founder of Inflection and Google's DeepMind, and the former CEO of Google, Mustafa Suleyman and Eric Schmidt have today written in the Financial Times making the case for a global body similar to the UN Intergovernmental Panel on Climate Change (IPCC)  to help shape protocols and norms around artificial intelligence. Mustafa and Eric argue that 'Trust, knowledge, expertise and impartiality' are the themes that effective, sensible AI regulation and safety will be based on, but that these are currently lacking. They point to the UK's upcoming AI Safety Summit, and propose that this idea is a significant part of the discussions at the event. See more in the Financial Times.

EU plans for stricter rules on Generative AI:

Reports have stated that the EU is taking steps to regulate generative AI and systems using a three-tiered approach. The EU's aim is to rein in the rapidly advancing technology, and to become the first Western government to implement mandatory rules on AI. See key details here.
 
UK Safety Summit
UK plans for international advisory group on AI:

Alongside significant tension in the middle east, the UK Government is full-steam ahead on planning its first AI Safety Summit which will take place on the 1-2 November. There has been much speculation about how the UK will use the event to cement itself as a global leader in AI, but reports today suggest the UK is looking to announce an international advisory group at the summit. This appears to chime with calls from Mustafa Suleyman and Eric Schmidt for calls for an AI group modelled on the UN IPCC. This group would be distinct from the planned UK AI Safety Institute, which will evaluate national security risks associated with machine learning models. See here in the Financial Times. Notably, China is also expected to attend the summit next month, despite alleged spying by Beijing in Westminster. See here on the Financial Times.
 
Production
Nvidia / Iphone maker Foxconn production link:

It's been reported that the world's most valuable chip company Nvidia and iPhone maker Foxconn are joining forces to build so-called 'AI factories', which they say can power a 'wide range' of applications across areas such as autonomous vehicles, robotics platforms and large language models. See here in Reuters.



Investment
GenAI startups making 60% of all new unicorns: A report has found that Generative artificial intelligence (GenAI) companies have become the leading driver of unicorns – or start-ups reaching $1bn valuation – with 60% of new unicorns falling into this category.  The report also found that funding in European and Israeli GenAI startups was close to $1 billion in the last 12 months compared with over $14 billion in U.S. ones, though majorly skewed due to $10 billion funding towards OpenAI alone. See here in Reuters.
World of work
UK workers using AI for better work-life balance:

Research has shown that almost half of British workers are using generative AI, driving efficiency gains and helping to promote work-life balance. Some 30% of employees said they want to spend their freed-up time to increase focus on life outside work, according to the report, with

over a quarter of surveyed workers said AI is clearing up their schedules for more quality work.  See here in Bloomberg.
 
Creative industries
AI is just boring, say Charlie Brooker:

AI is impressive, but can it write a good episode of his hit dystopia-drenched TV series Black Mirror? Charlie Brooker says absolutely not. At a SXSW event in Sydney, Charlie Brooker said that it wont ever rival the depth of human creativity, as it's just not 'messy' enough. For those who believe that AI will indeed take over the world, those can rest easy that this Black Mirror plotline won't be written by AI anytime soon. See here in The Guardian.