The SEC Newgate AI Weekly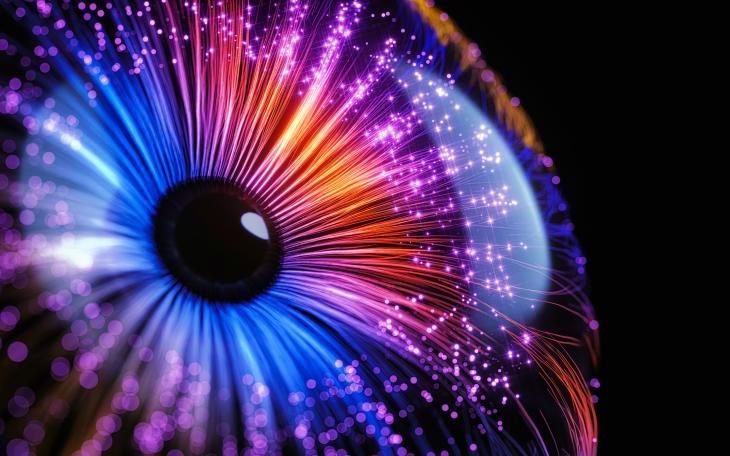 In a world where technology continuously evolves and reshapes our lives, recent developments have ushered in a new era of innovation and discovery. From groundbreaking AI safety measures in the corridors of the White House to the transformation of our daily navigation experiences through AI-powered Google Maps enhancements, and the profound impact of artificial intelligence in revolutionising cancer detection, the convergence of technology and human progress has never been more apparent.  
Not to be outdone, the timeless allure of The Beatles takes a futuristic turn as AI breathes life into their 'final' song, 'Now and Then.' Together, these remarkable stories paint a vivid picture of the ever-advancing landscape of technology and its profound influence on our world. 
The White House's AI Milestone Move 
The White House has taken a significant step in the realm of AI safety, marking a milestone in global AI governance. President Joe Biden has issued an executive order, referred to as the "strongest global action yet," which mandates that AI developers share their safety test results with the US government. This executive order places the United States at the forefront of worldwide discussions on AI regulation. 
The US executive order encompasses a range of measures, encompassing the establishment of AI safety and security standards, safeguarding individuals' privacy in the context of AI, ensuring the fairness of AI algorithms, and fostering collaboration with other nations to formulate AI standards. 
Concurrently, the UK Government is hosting its own AI Safety Summit, but experts observe that the US executive order surpasses it in scope. It not only addresses the immediate AI risks but also adopts a long-term perspective. 
For more insights on the UK's AI safety summit, you can read Matt Redley's summary.
Google Maps Enhancements 
Google Maps is on the cusp of an exciting transformation, harnessing the power of AI to integrate the best of Google Search into your navigation experience. This development promises smoother journeys, more lucid directions, and search results that seem to anticipate your thoughts. 
The future of Google Maps is poised to be more visually captivating and immersive, designed to assist you in making environmentally conscious choices. Furthermore, developers will have the opportunity to infuse their unique touch into the experience through open APIs. The most captivating aspect? AI has become your trusty companion, analysing user photos to provide you with personalised outcomes. 
Breakthrough in Cancer Detection 
AI is revolutionising the detection of a rare cancer type, retroperitoneal sarcoma, outperforming traditional methods with a remarkable 82% accuracy compared to a mere 44% from lab analyses. This technology bears the potential to expedite and enhance the precision of diagnoses, offering tailored treatments to patients afflicted by this particular form of cancer. In England, around 4,300 individuals receive a retroperitoneal sarcoma diagnosis each year, rendering AI an immensely transformative tool in their healthcare. 
The Beatles' Resurrection: AI-Powered "Now and Then" 
Lastly, exciting tidings for Beatles enthusiasts! The long-awaited "final" Beatles song, "Now and Then," is set to grace our ears this week, courtesy of the AI technology deployed in Peter Jackson's "Get Back" documentary. This song, featuring all four Beatles, had remained hidden for years due to technical hurdles. However, thanks to the efforts of surviving members McCartney and Starr, along with AI technology, it has been resurrected. 
Anticipate the infusion of new elements and classic Beatles essence in this monumental release. A documentary teaser was unveiled on November 1st, and the full song will be available on November 2nd. Furthermore, on November 3rd, it will be released as a double A-side single alongside "Love Me Do," featuring artwork by Ed Ruscha. 
The UK AI Policy Resource Hub
The Frontier AI Taskforce's Progress Report
The UK's AI Startup Roadmap (Startup Coalition, Onward, TBI)
Regulating Artificial Intelligence: The Risks and Opportunities (CPS think-tank)
Generative AI Policy Paper (Demos think-tank)