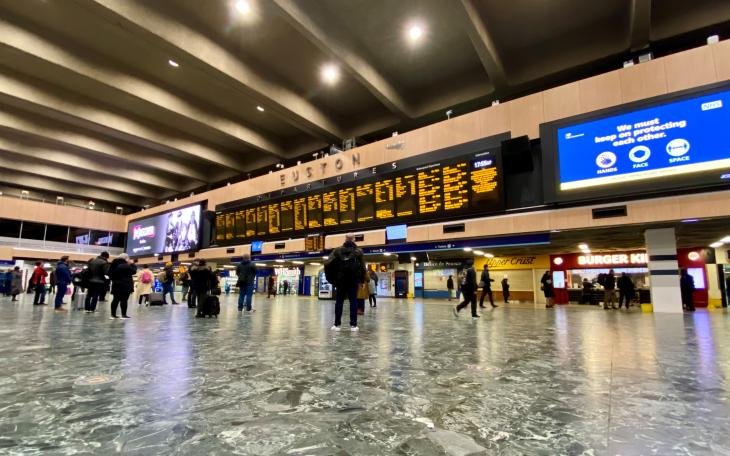 When the rail strikes, due to be held on 15 and 17 September, were cancelled for The Queen's funeral, the unions generated a level of appreciation as the railway family came together to enable many thousands of people to pay their respects to Her Majesty, providing both transport, and in some cases, a warm place to eat and sleep. But even before the final bagpipe notes echoed into the distance, the rumbles of discontent were once again hitting the headlines with the announcement of new strikes on Britain's railways on 1, 5 and 8 October 2022.
The strike on the 1 October will involve RMT, ASLEF, and some TSSA members and will be the most disruptive, with only around 10% of services running. The strike on the 5 October only involves ASLEF, the train driver union's members and will result in around 12% of services running. The final strike on 8 October will involve RMT members and around 20% of services are predicted to be running. Detailed timetables will be published around four days before each strike day.
Confused? To be honest it's ok to be confused. The railway is intrinsically complicated, only exacerbated by current goings on.
Network Rail, the arm of government that looks after the nation's tracks and signals, has employees who are mainly members of the RMT and the TSSA unions. The train operating companies remain under private ownership but run trains on a management fee type arrangement, where financial risk is carried by the government, who absorbed their gargantuan loses over the pandemic. Their employees are members of either ASLEF (train drivers) the RMT, or TSSA (mainly station staff and guards). So, the RMT is holding separate negotiations with Network Rail and a collective of the train operating companies over conditions and pay and ASLEF is negotiating with the train operating companies over train driver pay and conditions.
A section of Network Rail's staff (around 4,000 employees) has reached a one-year agreement with the TSSA over conditions and pay. But agreements between Network Rail and the train operators of RMT and ASLEF seem a long way off. At the start of negotiations, the RMT stated that a promise of 'no compulsory redundancies' was the most important issue for their members. But this and a promise of an 8% pay rise over two years has been put on the table and been rejected. The goal posts have moved, and focus has moved to pay and protecting terms and conditions for their members. ASLEF is asking for higher pay as most train drivers haven't had a pay rise since 2019.
Against the background of exponential rises to the cost of living, and inflation hitting an unprecedented high, there is still no end in sight. With all sides holding firmly to intractable positions, it seems that a deadlock is, for now, firmly in place. The trades unions started their dispute back in June, with strike mandates having a six-month lifespan, and plans to re-ballot underway. Railway staff will have a tough decision ahead of them. Having already lost thousands of pounds, are they prepared to dig-in for a winter of discontent and further financial loss, throwing their weight behind union leaders in the hope rail bosses and the new Tory government will relent?