Una Coca-Cola, por favor!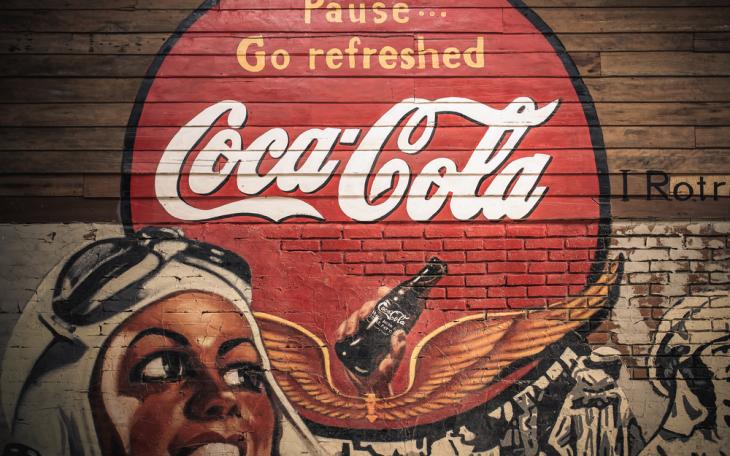 By Perry Miller
We now know that one of the Chancellor's favourite tipples is a glass of Mexican coke, or MexiCoke to its devotees. In a widely circulated video that has emerged, he can be seen extolling the virtues of this oh-so-sweet beverage and noting that he 'won't drink Diet Coke. No Coke Zero, Never any Pepsi.'
In fact, young Rishi drank so much of the stuff that he ended up with seven fillings and an intervention: 'I'm only allowed one a week now.' Hardly surprising, given that the drink contains 53g of sugar and 200 calories per bottle.
That was yesterday's amusing anecdote: the fabulously wealthy Chancellor drinks coke imported from Mexico and has the tooth decay to prove it. Luckily he manages to keep in shape.
Today's less funny story: a report from the World Obesity Foundation, released on what is World Obesity Day, finds that there is a 'dramatic' increase in COVID death rates once more than half a country's population is overweight, which it says cannot be explained by age, wealth or health systems.
Nine out of ten COVID deaths have occurred in countries with higher rates of overweight people, where 50% or more of the population is overweight.
The UK has the third highest COVID death rate and the fourth highest obesity rate in the world: 64 per cent of our adult population is overweight, including 28 per cent who are obese.
Vietnam has the lowest obesity rate in the world – and the lowest COVID death rate too.
Yesterday the Chancellor told us the cost of COVID to date: £407 billion, with future tax rises or allowance freezes likely to hit us all. The country's finances have been pretty much wrecked for years to come. We also know that obesity costs UK society at least £27 billion each and every year.
Today, the Government announced a rather less ambitious investment: £100 million to tackle the problem. The founder of the Nectar and Air Miles loyalty schemes has been hired to devise ways of getting us off the sofa and into the gym, including financial incentives. Personally, I've never been particularly seduced by the lure of a free Starbucks in return for half an hour on the treadmill but, if it is proven to work, let's give it a go.
Around 700,000 adults will benefit from the scheme, gaining access to weight management services. That's a little more than 1% of the population. Hmm…
One more fact to leave with you: the Office for Budget Responsibility forecast yesterday that the Treasury will save £1.5 billion on state pension payments by 2022, as a result of COVID deaths among the over-65s. There is money available, albeit from a tragic source.
Back to obesity for the final word. One of the chief causes: sugary drinks. Most obese country in the world: Mexico.