We've mastered WFH and hybrid working – what's next?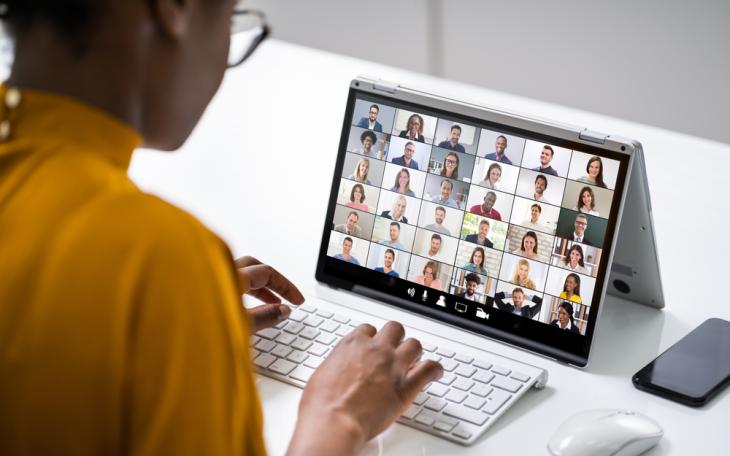 We recently marked the second anniversary of national lockdown. On 23 March 2020, workers across the country put away their office attire and cleared a corner of the dining table, ready to work from home for the foreseeable future. 
Since then, much has been said about the future of working and the office. Though rumours heralding the 'death of the office' were quickly debunked, the way we work has undoubtedly changed for good. Hybrid working is increasingly popular with employers looking to bridge the gap between WFH and being in the office full time. According to Microsoft's latest Work Trend Index, 38% of people across the world are working in a hybrid way - up seven percentage points on last year - while 53% of people are likely to consider transitioning to hybrid working in the year ahead.  
SEC Newgate's Laura Sears enjoys the balance that hybrid working offers; though the majority of our working week is spent in the office, we have the option to spend two days out of five at home if client commitments allow. 
"I really enjoy working alongside my colleagues in real life, and the conveniences of in-person internal meetings, where I can ask questions or discuss ideas without having to send a Teams message or an email," says Laura. "The social and cultural element of being in the office is also important to me - and our new built-in bar and swish communal areas are an added bonus!" 
As PRs, there is also much to be said for in-person meetings with journalists and other contacts. "A casual conversation over coffee is way more fruitful than a formal on-screen meeting," adds Laura. "That being said, I'm enjoying the increased flexibility we now have. It's helpful to be able to shape my week around days spent at home and in the office, allowing me to get the most out of both."  
As well as embracing hybrid working, employers have become more relaxed about where employees get the job done. For instance, SEC Newgate UK has introduced a policy that allows staff to work remotely for up to a month a year, assuming client commitments and team availability allow.  
SEC Newgate's Alex Reid said: "I'm someone who's always preferred working in the office and, living alone, someone who loathes working from home. At the same time, I've always dreamed of working abroad. The pandemic showed us that we can do our jobs from our living rooms - granted, with varying degrees of satisfaction – and now, I have been given the opportunity to swap London for Lisbon, where I've been working remotely for the past three weeks. At the end of 2021, I did the same in Seville. There are a few simple caveats attached to my being here, and I'm grateful that my employer enabled my decision. 
"For me, the ability to briefly change scenery has had a hugely positive impact on my mental wellbeing. If I take one positive from the pandemic, it's that we now know what it really means to work flexibly."  
Now that we've gotten used to hybrid working and the new opportunities it affords us, what next for the world of work? If recent headlines are anything to go by, big businesses are backing our return to the office: Apple plans to take another three floors at 22 Bishopsgate, and Google recently acquired the Central St. Giles building in London's West End, whilst also ploughing ahead with plans for its King's Cross 'landscraper'. 
For our Co-Head of Communications, Laura Leggetter, the next normal will be focussed on community and connection. "We've proved that we can be productive in any location, but the future of working should reflect our critical human need for connection. During the early days of lockdown, we were able to successfully transition into fully remote working because of the years that employers and employees had spent building a shared experience. It was this investment in social capital that carried us through.  
"Now that we're able to work from the office, we can get back to encouraging and guiding our colleagues – especially our new joiners – whilst taking part in conversations that give us insight on the nuances of working life. According to a recent HBR study, high belonging is linked to a whopping 56% increase in job performance and 50% drop in turnover risk; certainly, I'll always advocate the brilliance of being around colleagues to ensure that sense of belonging is steadfast."