What does Labour's new leader and frontbench team mean for UK politics?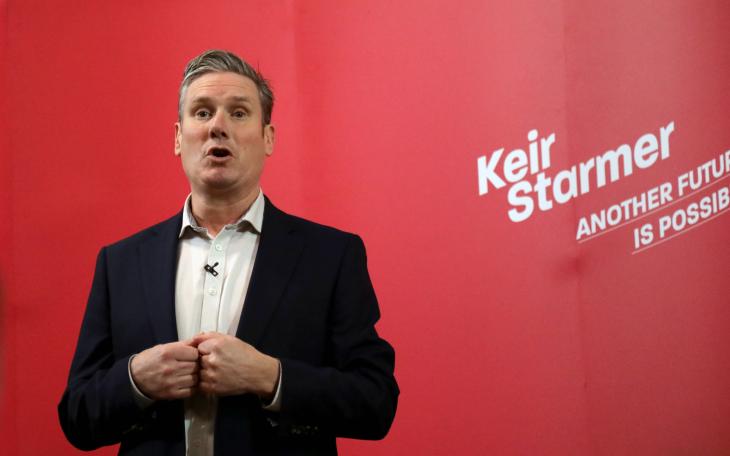 By Gareth Jones, Associate Partner in Newgate's Public Affairs Team
After winning a landslide victory in Labour's leadership contest last Saturday, Sir Keir Starmer has set about forming his new shadow cabinet that he hopes will provide effective opposition to the Conservatives in Parliament and also help reconnect Labour with its communities and voters across the country. His victory was widely anticipated in a contest that didn't really capture the public imagination, even before the coronavirus outbreak. The result, however, should have important consequences for UK politics. 
During the campaign, Starmer very much positioned himself as the unity candidate, who pledged to bring the party together after its disastrous election defeat in December and heal the factional infighting that became prominent under Jeremy Corbyn's leadership of the party. Upon becoming leader, Starmer has sought to quickly address some of the more controversial issues that were prevalent under Corbyn's tenure, most notably the party's failure to tackle antisemitism. It would be a mistake, however, to assume that Starmer's Labour will mean a return to Blair-style centrism. Starmer has pledged to maintain key aspects of Labour's 2017 and 2019 manifesto commitments, including 'common ownership' of rail, mail, energy and water, increased income tax for the top 5% of earners and the 'Green New Deal' to tackle climate change. These pledges may have been made, in part, to satisfy Labour's now prominently left-wing membership base, but they also reflect his own 'soft left' position within the party.
This approach has been very much evident in his shadow cabinet appointments over the past 24 hours, which have been designed be "balanced" and to appeal to both wings to the party. Angela Rayner, who won the deputy leadership contest, was made party chair, while Jon Ashworth has been reappointed Shadow Health Secretary. Lisa Nandy has been made shadow foreign secretary, while Rachel Reeves has been given the role of shadowing Michael Gove in his Minister for the Cabinet Office role. Ed Miliband returns to the frontbench as Shadow Business, Energy and Industrial Strategy, while Rebecca Long-Bailey is moved to Shadow Education Secretary. The promotion of Anneliese Dodds to shadow Chancellor is perhaps the most notable move. While she is a relatively unknown figure, she is widely respected among Labour colleagues across the party, with a reputation for understanding detail – having worked closely with John McDonnell in the shadow treasury in developing policies for the last Labour manifesto, such as the employee ownership scheme. 
Taken together, these appointments signal that Starmer wants a serious, credible, policy-focused and perhaps unflashy team to take a more forensic approach in opposing the government and holding it to account, while maintaining a broadly left-wing policy platform. The departure of outspoken Corbyn-supporting figures, such as Barry Gardiner, Richard Burgon and Ian Lavery suggests that Starmer wishes to impose a greater level of discipline in party's messaging and communication and tone down some of the rabble-rousing speeches and interventions that featured heavily under Corbyn's leadership.
While it is way too early to consider what these developments may mean in terms of Labour's electoral fortunes (particularly as the next election is likely to be four years away), they may have an immediate impact on the current political dynamic, particularly in the midst of the coronavirus emergency. The Conservatives have largely managed to operate without an effective parliamentary opposition for so long that the change could take them by surprise.
Starmer himself said that the Covid-19 pandemic was not a time for "scoring political points or opposing for the sake of opposing" but said he would be under a duty to expose mistakes to ensure that they are rectified. By doing so, Starmer is signalling that he understands the wider public's desire for an effective official opposition to work constructively with government, but also hold them to account, as it tackles the biggest public health and economic crisis in a generation.