Wooden delivery - what next for timber-framed construction in the UK?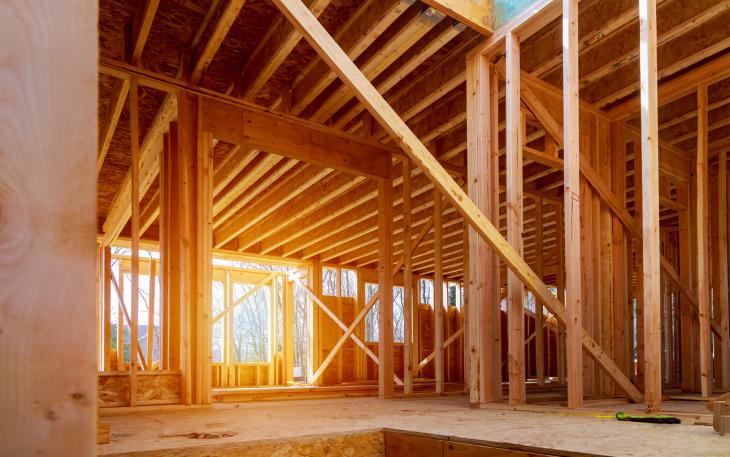 Just as Logan Roy spends four seasons of Succession teasing each of his children with his crown, modular methods of construction (MMC) have been similarly feted as the successor to the UK's construction industry for years. Yet, despite the hype around the sector's potential as a possible solution to the UK's seemingly never-ending housing crisis, this vision has yet to materialise.
For those that have missed this messiah-hailing, modular construction involves speedily assembling timber-framed homes via prefabricated modules which have been made on a factory assembly line (like a car) with vast benefits not only to the speed of construction, but also environmentally given the reduced waste generation, material use and transport volumes.
Despite these benefits on paper however, earlier this month, Legal and General (L&G), one of the UK's main modular housing manufacturers, announced that it is halting new production at its loss-making modular housing factory near Leeds while it reviews the future of the business, putting 450 jobs at risk and casting doubt over the future of the sector. This factory closure follows previous failures in the sector including Caledonian Modular, F1 Modular and House – the joint venture between Urban Splash and Sekisui House, backed by Homes England.
While L&G blamed planning delays and increased running costs for its decision, not helped by the Covid-19 pandemic, experts agree that the unifying factor across these closures is the lack of a regular flow of demand for homes, which these huge factories require. With schemes increasingly delayed by planning, lack of workforce, or rising costs in recent years, this flow can suffer regular blockages.
Nonetheless, faith in the industry remains strong. Make UK Modular says that 3,300 modular homes were built in 2022, one in 60 of every new home constructed, and expects that in five years' time the modular industry will be a significant part of how we deliver homes in the UK. They have calculated that the industry will be able to build 20,000 modular homes by 2025, equating to a fifth of the 100,000 annual shortfall against the government's now-dropped target of 300,000 new homes a year by 2025. But against a backdrop of modular factory closures, this prediction seems optimistic.
But it's not all doom and gloom. In fact, an alternative area of construction offers some hope for the sector. Traditionally focused on housebuilding, at the recent CREtech London conference The Office Group (TOG)'s Charlie Green and Waugh Thistleton Architects' Andrew Waugh explained the benefits of using wood to construct The Black and White Building, central London's tallest mass timber office building.
While many buildings and even offices use wood, the difference here was that instead of a steel or reinforced concrete core and frame the critical elements were replaced with timber. While it sounds improbable, using these engineered-wood materials instead of concrete and steel saved thousands of tonnes in CO2 and generated at least 37% less embodied carbon than comparable concrete structures.
What's more, as the building was assembled from prefabricated components that were precision-engineered to be slotted together, this means it is dismantlable and can be disassembled rather than demolished at the end of its life with its materials reused.
And while the expected improvements in the speed of construction didn't materialise due to teething issues, the end result is an office that benefits from a 'green premium' in rents due to its sustainablilty and beauty; one that has more than outweighed any additional construction costs.
Although the green premium paid by big corporate office occupiers is unlikely to be echoed by cost-conscious househunters in the residential sector, this innovative example does offer a new source of hope for the future of building with this natural material.