Case Study
Case Study - Engaging with communities to deliver urban planning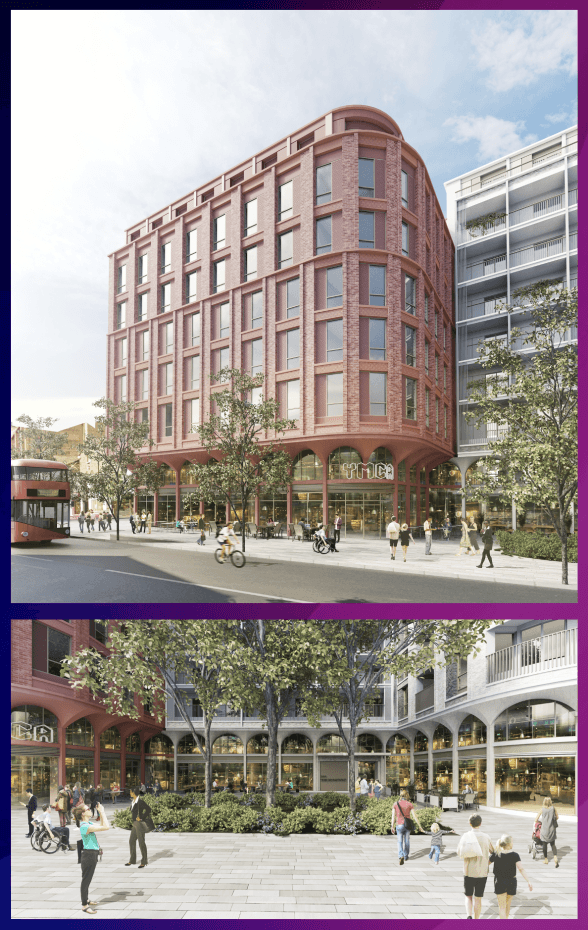 ENGAGING WITH COMMUNITIES TO DELIVER URBAN PLANNING
YMCA Wimbledon / Thornsett - London Borough of Merton
WHAT DID WE DO
SEC Newgate provided stakeholder engagement support to Thornsett and YMCA St Paul's Group for the planned redevelopment of the YMCA Wimbledon hostel in the London Borough of Merton. The YMCA has been providing support to young and vulnerable adults in Wimbledon for 150 years, but the building's deteriorating state resulted in significant maintenance costs and sub-standard facilities.
The proposals combined a state-of-the-art new building, comprising 121 en-suite hostel bedrooms and new affordable facilities for the wider community, including a gym, café and children's area. In addition. Thornsett proposed two commercial units and 135 new apartments, to meet local housing need and finance the much-needed redevelopment.
Throughout the planning process, SEC Newgate worked closely with elected representatives, local residents' associations, and existing staff, users and residents of YMCA Wimbledon to ensure the scheme delivered benefits locally. Over multiple stages of consultation, we were able to clearly demonstrate significant changes made to the scheme in response to feedback from the community, including reducing the height of the building, changing the materials proposed, introducing new sustainability features, and amending the design of the health and wellbeing facilities to meet the needs of existing users.
During the construction phase, SEC Newgate has continued to manage liaison with the local community and we organised a quarterly Construction Steering Group to share information and resolve any queries.
The initial proposals at YMCA Wimbledon were not without their objectors. SEC Newgate had a thoughtful approach that meant we were able to engage with key stakeholders as well as the wider community and assuage their concerns. This was so successful that the proposals were approved at committee with very little resistance.
Mitchell Brand, Land and Marketing Director, Thornsett
Key facts and figures
Just some examples of the impact of our work.
LETTERS
Over 100 letters of support submitted for the planning application.
PRAISE
Praise for the level of community consultation at the planning committee.
KEY STAKEHOLDER ENGAGEMENT
Deputy Leader of the Council spoke in favour at the committee.
PLANNING CONSENT GRANTED
Planning consent granted at the planning committee.
Key contacts
Meet the team who helped engage with key stakeholders and the local community to gain planning consent for the redevelopment of the YMCA Wimbledon hostel
Related thinking
Read the latest articles and insights from our planning and property specialists.