Case Study
Positioning Greenwich as a place to live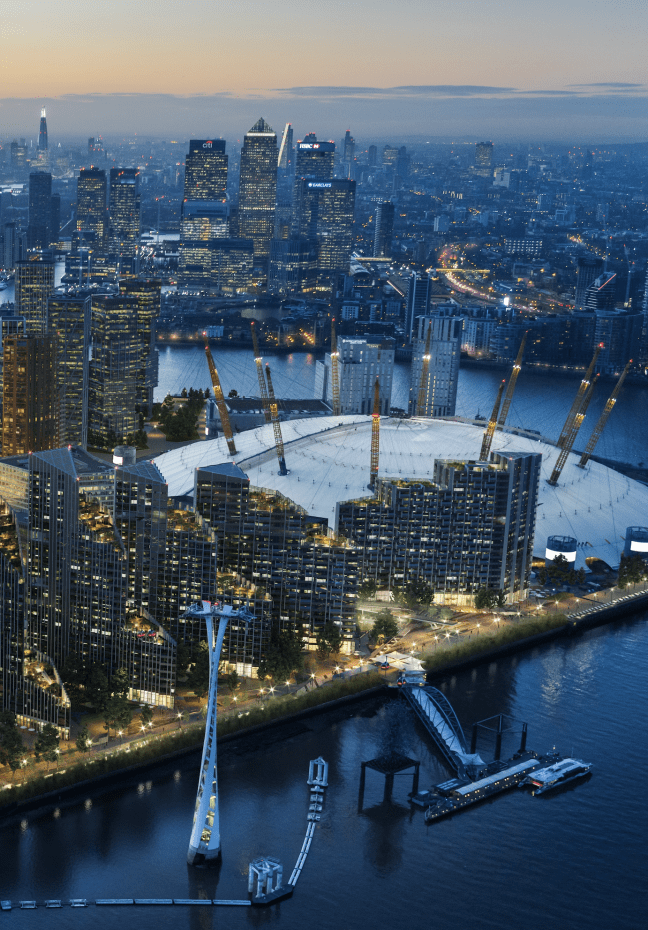 Establishing one of London's largest regeneration sites and fastest-emerging destinations, as a place to live, not just a place to visit
WHAT DID WE DO
We crafted and delivered a creative, multi-faceted campaign across media, events and influencer partnerships. The campaign, named 'Playlists of the Peninsula', profiled Peninsula locals for a series of resi-led lifestyle videos – designed to both create content for Greenwich Peninsula's own channels but also to help drive press conversations and inspire place-led features.
This approach ensured activity supported the sales for latest neighbourhood, Upper Riverside, by bringing to life the 'live' message, and created fresh content to readdress the balance of residential vs. lifestyle content across Greenwich Peninsula's owned channels.
Having worked closely with the sales team to identify relevant people for the campaign, we secured involvement with two local businesses, two residents from the Peninsula as well as the first tenant at Greenwich Peninsula's Design District.
Each participant was asked a series of questions to uncover their favourite things to do on the Peninsula, from their top Instagram spot and favourite meeting place to where they go to remind themselves of the proximity to the City. Having identified key themes with each participant, based on their own personal story, the videos brought to life the key selling points of the Peninsula and showcased why it is such a great place to live.
The activity also responded to and capitalised on rising consumer interest in human-led content to bring the residential development offering to life - all told through valuable third-party voices of those who live and work on the Peninsula.
Our work in numbers
Just some examples of the impact of our work.
VIDEOS CREATED
Five videos created and shared via Greenwich Peninsula's website and social channels, contributing to increasing the residential share of voice across its owned channels and garnering strong engagement with its audience.
TOP TIER FEATURES
Three standalone features secured for Greenwich Peninsula in top tier media using campaign content, including Evening Standard Homes & Property and Telegraph Luxury.
STRATEGIC ADVISERS
Our advice is delivered by over 1,200 professionals across five continents, providing clients with around the clock counsel and support, implementing campaigns locally, nationally and internationally.
AWARDS
We have won or been shortlisted for more than 25 awards over the past 2 years, not to mention the dozens of awards we have written and designed on behalf of our clients.
Key contacts
Meet the team who helped establish one of London's largest regeneration sites and fastest-emerging destinations, as a place to live, not just a place to visit.
Related thinking
Read the latest articles and insights from our property specialists.