A bounce back for UK capital markets?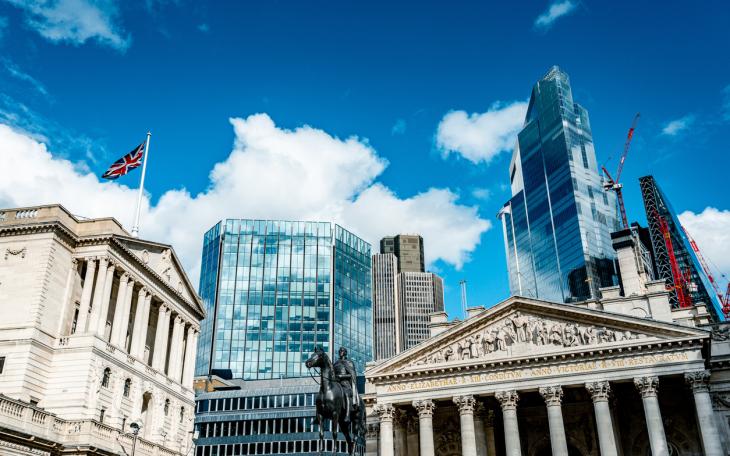 The UK has built up a reputation for having one of the top global financial centres over centuries, ever since stocks were first debated and sold in London's coffee houses.
However, in more recent times, the UK's capital has been branded with a somewhat different global reputation – a place where regulations are deemed to be "too complicated and onerous" to list.
This has led to a defection of some listed companies, especially in the technology sector, to Wall Street. While other companies decide not to float altogether.
2023 has already seen two major companies pick the US as their main market for listing over London. The first being CRH Plc, one of Europe's biggest building materials companies, and the second, Softbank-owned Arm Ltd., a jewel of Britain's technology industry.
Looking at UK listings as a whole, both the London Stock Exchange's (LSE) main market and Alternative Investment Market (AIM) only saw five Initial Public Offerings (IPOs) in Q1 of 2023, raising just £81m combined.
This figure is a significant decrease compared to the same period of 2022, where 19 companies decided to IPO, raising £400m, and a greater decline from 2021, where £5.7bn was raised in UK markets.
Following this, in March the FCA conceded that there is a need to drive change and reform UK regulations. These changes will create greater risk for investors and some shareholders may experience losses, but this would be outweighed by the benefits of a "reinvigorated London share market."
These proposed changes have been finally announced to the public, with the aim to persuade more innovative, tech-focused businesses to float in London.
The FCA has suggested the inclusion of a single listing category with the removal of the three-year track record rule and the end of compulsory shareholder votes for large and related party transactions.
These adjustments have been presented with mixed responses from the investor community.
Although cautious, some investors labelled the proposals as a way to "reinvigorate the UK capital markets" whilst still voicing their concern over the removal of some investor protections. Whereas other, more traditionalist investors may wish that the removal of investor safeguards never make it past the consultation stages.
The FCA's proposal will go under review in June this year, with officials expected to publish a reworked listings rule book by the end of 2023 or early 2024.
So, could we see a flurry of new London listings in 2024, or is that too optimistic?
Well, The FCA has made a step in the right direction, rectifying some huge underlying issues that have caused great losses to the London market in recent years. However, this still begs the question of whether we will see further relaxation of the regulations before the review in June, as there still aren't any clear incentives for companies to list, compared to that of the US, and it still feels as if we are playing catch up.
The world has changed since stocks were first debated and sold in London's coffee houses, but hopefully the future will now be a little brighter for UK tech companies. Having regulations that don't actively discourage them is a good first step for trying to gain a stake in a heavily innovative, tech biased world.