Can Labour really fix the housing crisis?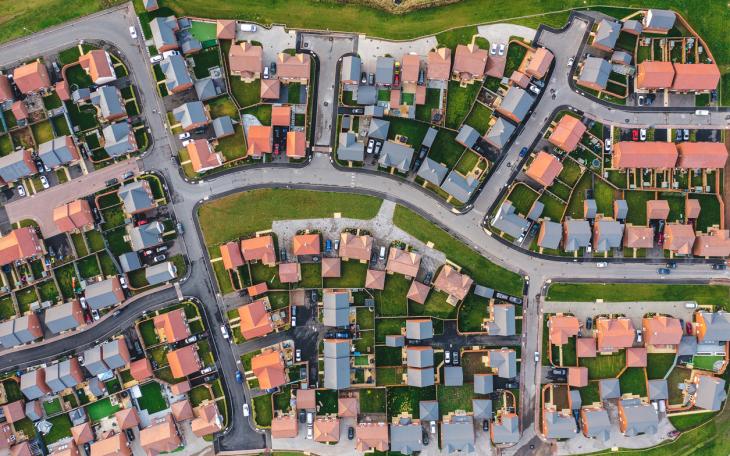 Yesterday, Sir Keir Starmer announced that Labour would give English councils more power to build on green belt land in order to boost housing. Speaking at the British Chamber of Commerce, he stated that the current planning system was preventing the delivery of much-needed homes, holding back growth and leaving the economy "stuck in second gear". 
This Labour policy announcement comes against the backdrop of Conservative in-fighting over house building and targets, with red wall MPs wanting targets to help drive forward construction, while MPs in traditional Conservative heartlands fear local backlash to planning applications. 
In late 2022, Housing Secretary Michael Gove dropped the target to build 300,000 homes each year as the government faced significant pressure from rebel backbench MPs and party activists. However, Sir Keir has said that Labour would reinstate a commitment to local housing targets. Recent government statistics have shown that English planning applications had fallen to their lowest level in sixteen years – a fact which supports Labour's attack line that the government is "killing the dream of home ownership."  
Looking ahead to autumn 2024 and the general election, there is mounting pressure on the next governing party to solve the housing crisis in the UK. Speaking at the National Conservativism conference, senior Conservative Lord Frost (former Brexit minister) warned that the party would lose power if they failed to address the needs of young people locked out of the housing market.  
Rishi Sunak, speaking to journalists on the plane to Japan for the G7 Summit, doubled down on the pledge he made during the Conservative leadership contest to protect the green belt. The prime minister restated his insistence that councils should not have to consider the green belt for development and emphasised he was moving away from housing targets despite the crisis in affordable housing making it difficult for younger people to rent and buy. 
Moving into a policy area marred by agreements over where to build and at what density - aka nymbyism – Sir Keir is banking on appealing to young people hoping to get onto the housing ladder when they go to the ballot box in 2024.  
The Labour Party, however, is not unified on its stance on housebuilding. Michael Gove MP has come out to suggest that Sir Keir could have an internal challenge on his hands, listing in a letter adverse housing views from Shadow Housing Minister Matthew Pennycook MP, Labour Mayor of London Sadiq Khan, and Shadow Treasury Minister Tulip Siddiq. Lisa Nandy MP, Shadow Secretary of State for Levelling Up, Housing and Communities, has also previously said she opposes building on the green belt and wants to prioritise social housing.  
Whether this green belt announcement makes it into the Labour party manifesto or ends up being watered down, is yet to be seen. What will be interesting is to see what other issues will dominate the political landscape in the lead up to the next election.