Is the Canary is out the coalmine?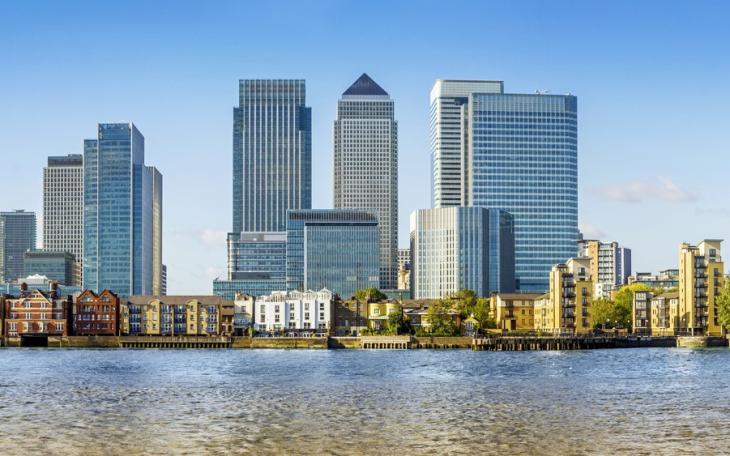 HSBC's departure and the rise of hybrid work is only helping Canary Wharf to turbocharge into a multifaceted urban centre embracing residential living and emerging sectors.
 
As the 2020's progress, hybrid work has solidified its place as a permanent fixture in today's workplaces, compelling major employers to reassess their operational strategies. This trend has been further confirmed by HSBC's recent announcement that it will bid farewell to its headquarters at 8 Canada Square in 2027.
 
HSBC has chosen to relocate to BT's former headquarters near St Paul's Cathedral, intending to downsize its office space in Canary Wharf to roughly half of its current size. This decision aligns perfectly with the company's objective of reducing its global office space by nearly 40% in the post-pandemic era. The driving forces behind this move are cost savings, energy efficiency, and an adjustment to the increasing prevalence of hybrid work as employees opt for remote work. HSBC's CEO, Noel Quinn, has even deemed the traditional five-day office workweek as "unnecessary."
 
While HSBC's move has created shockwaves, it remains uncertain whether other financial institutions will follow suit. Despite HSBC embracing flexible work arrangements, other financial tenants in Canary Wharf, such as JP Morgan, have actually scaled back their flexible work policies. Furthermore, Citi has renewed its lease in Canary Wharf and plans to enhance its facilities to meet the growing demand for higher environmental standards.
 
It is important to recognize that HSBC's move will not jeopardize the future of Canary Wharf. Instead, the move reflects a global trend observed in business districts worldwide as they transition from focusing solely on commercial activities. An excellent example of this transformation is Lower Manhattan, which has evolved over the past two decades from a business hub with fewer than 20,000 residents to a bustling community accommodating over 70,000 individuals. Digital companies like Conde Nast, Spotify, and Uber have played a pivotal role in reshaping Lower Manhattan into a vibrant centre for technology and commerce. This diversification has also led to a significant increase in retail shops, restaurants, and bars, with the number of hotels skyrocketing from six to over 35, solidifying its status as a sought-after tourist destination.
 
Even before HSBC's announcement, it has always been part of the Canary Wharf masterplan to deliver upon new offerings and attract new residents – particularly young professionals. Today, much of Canary Wharf's success can be attributed to the efforts of Canary Wharf Group's CEO, Shobi Khan, who has spearheaded the district's revitalization by creating a liveable neighbourhood where people can 'live, work, and play.'
 
Since the pandemic, Canary Wharf Group has increasingly focused on advancements in the residential and life sciences sectors while expanding retail offerings. Canary Wharf boasts one of the highest occupancy rates among shopping hubs in the country, and residential units are selling rapidly. The number of people residing in the Canary Wharf estate has surpassed 3,500, and the recent opening of the Elizabeth Line has spurred further efforts to expand retail and leisure opportunities.
 
Canary Wharf is also embracing other sectors, particularly health and life sciences. CWG and Kadans Science Partner have submitted an application for a new 23-storey commercial health and life sciences hub at North Quay. Designed by Kohn Pedersen Fox Associates (KPF), the hub is poised to become "Europe's largest and most technologically advanced life sciences facility," with up to 60% of the tower dedicated to laboratories and new clinical facilities. Additionally, private healthcare provider HCA Healthcare UK is investing £18 million in the development of a new Outpatients and Diagnosis Centre, set to open in early 2024, offering state-of-the-art equipment, technology, and medical services.
 
Efforts are also being made to improve natural spaces throughout the estate, with a greater focus on water, wildlife, and greenery. The district now encompasses 16.5 acres of landscaped gardens and parks, including the Middle Dock, which will soon become a new green spine, providing additional green public realm areas, parks, gardens, waterside access, bridges, and floating pontoons. These endeavours are part of CWG's Biodiversity Action Plan, which aims to enhance aquatic ecology by addressing priority habitats and species and is in partnership with the Eden Project.
 
So with everything considered, while HSBC's departure from Canary Wharf was a predictable outcome given the downsizing of office space and the adoption of hybrid work arrangements, the move does not signify the demise of the district. Instead, with a renewed focus on residential developments, innovative health and life sciences hubs, and improved transportation, Canary Wharf is on its way to undergoing a transformative shift, shedding its finance-centric image and evolving into a dynamic and diverse urban centre.