COP26: The eyes of the world will be on Glasgow in November, but how can businesses make a success of the climate summit?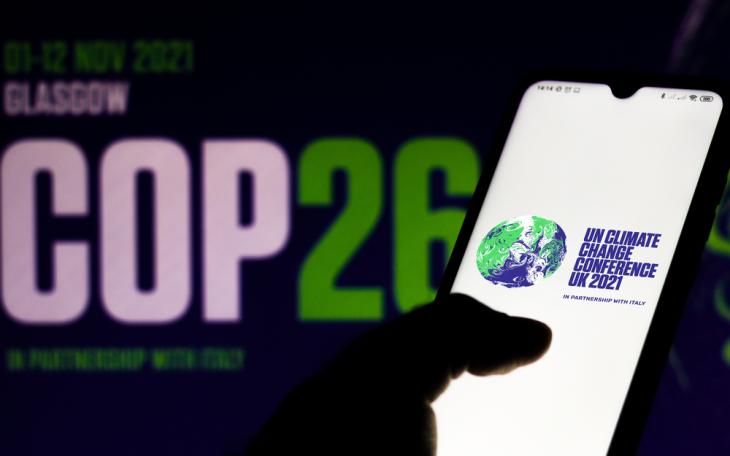 By Will McMyn
COP25 was a disappointment. The Chilean conference presidents opted to move the summit at short notice to Madrid to avoid civil unrest in Santiago. Amid the inevitable disruption, valuable pre-negotiations faltered and vital diplomatic groundwork was left undone. The result was that little progress was made in Madrid on the unresolved issues that continue to dog the UN's framework for addressing climate change.
This year's COP26 is widely seen as a vital (and potentially final) opportunity to transform the Paris Agreement from something that is argued about by diplomats in conference rooms to something that unites countries around the world and spurs our common efforts to transform the global economy.
Of course, the COVID pandemic has caused delays. In February 2020, amid much fanfare, Boris Johnson declared 2020 as "the year of decisive climate action". But just a few short weeks later the UK – and other countries around the world - were plunged into lockdown and, since then, the focus of governments everywhere has inevitably been managing the immediate threat of the virus. The COP26 summit itself was pushed back by twelve months. We had 30 years to decarbonise all human activity - and that's one of them now gone.
But there are some reasons to be optimistic. Joe Biden has been unequivocal about regaining America's status as a global leader on climate. Appointing John Kerry as his Special Presidential Envoy for Climate is a clear statement of intent. And China, the world's largest emitter of greenhouse gases, surprised the world in September by committing to net zero by 2060.
So, the scene is set for a crucial moment and the eyes of the world will be firmly fixed on Glasgow in November.
Many businesses recognise the importance of COP26 and feel instinctively that they should be involved in some way. Far fewer, however, have any clear intentions or objectives. CEOs are asking their Communications Directors, their Heads of Public Affairs, and their sustainability managers what the plan is for COP. In most cases, these CEOs are probably not yet getting a straight answer.
The summit - and the periods before and after - are an extraordinary opportunity for businesses to showcase themselves on a truly global stage; but it is also going to be a noisy time, with organisations jockeying to be heard and competing for attention against mega companies with global brands and budgets to match. Those businesses that make a success of COP will be the ones that have a smart plan which makes the best use of resources and which can cut through the frenzy.
Details have recently emerged from the Cabinet Office team responsible for delivering COP26 about the possibilities for organisations that want to have a physical presence at the summit. On offer are opportunities to host events, exhibitions, technology demonstrations, installations and film screenings. While there is no financial cost attached to these opportunities, organisations will have to bid for them, and competition will be fierce. Bids must show how they support the key themes of the UK's COP presidency, how they promote inclusivity and collaboration, and how bidding organisations meet strict eligibility criteria in respect of their public commitments to decarbonisation. Timescales for the submission of bids are very tight.
Headline sponsors for the conference have already been announced, but there are a range of second tier sponsorship opportunities available, which will be a more realistic prospect for most organisations than the top-level packages.
Beyond the official summit programme, there will also be a vibrant "fringe" of COP26 related activity, with opportunities for organisations that want to leverage the excitement around the conference.
There is clear evidence that customers and investors are ever-more motivated by climate and sustainability considerations. As the world puts the worst of the pandemic behind it, the global focus on climate change, clean growth and building back better will only increase. Businesses that do not engage with COP26 or the wider public dialogue on climate will become conspicuous in their absence. With nine months to go until the summit, the time to act is now.