The Crown at the crossroads: Purpose not privilege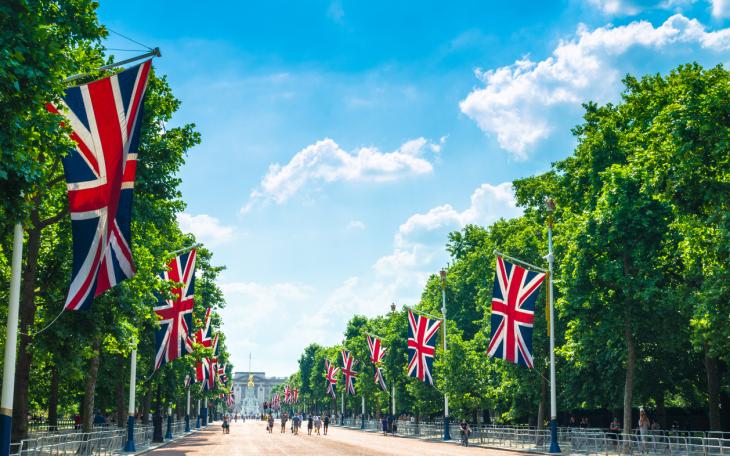 A personal view by Dafydd Rees
This weekend's pomp and pageantry places Britain firmly on the global stage. Polls indicate a nation unsure and uncertain of how to celebrate the coronation of a king. We are living in anxious and turbulent times, both here at home and across the world.
Queen Elizabeth the Second was an icon who embodied the sacrifice of the Second World War generation and the importance of family. She symbolised unity and continuity, combined with a sense of dignity.
This is a moment of opportunity for the Monarchy. Our nation is turning the page on the Elizabethan era. Charles the Third, is someone we've known all our lives. He has been waiting his whole life to be King. His long-held commitment to environmentalism chimes with the times.  Indeed, he was way ahead of his time on many of these most pressing issues.
It is remarkable and historic that the Deputy Leader of Sinn Fein is set to attend Saturday's coronation service. A hundred years on from the partition of Ireland, the Irish Republican leader Michelle O'Neill says the focus now should be on reconciliation. 
In my view, the Crown has a chance to do things differently. This is an era where we want to hear less about obedience and more about service. King Charles has indicated he wants to see a slimmed down monarchy in an effort to contain and control the costs of royalty. This week, Princess Anne has questioned whether that's a good idea as five front-line royals are either deceased, disgraced, or departed. 
The monarchy as an institution should not seek to be perceived as defender of the status quo. King Charles the Third is head of state for 15 different nations around the world. From Australia to Canada, New Zealand, Jamaica and a host of Caribbean countries, the debate as to how they see their constitutional future is an important discussion Buckingham Palace can't and shouldn't control. 
My thought is that the monarchy needs to focus on purpose, not privilege. Charles is Head of State, but does it make sense in 2023 that he be Supreme Governor of the Church of England, with the power and patronage to appoint bishops and archbishops?  
In an age of anxiety, Britain wants stability and security, but more than anything it wants leadership. This is the greatest challenge facing King Charles the Third.  For more than a generation, I've been participating in debates with a succession of palace advisers seeking to define how a hereditary monarchy can continue to remain relevant. This is now the moment for the monarchy to grasp the initiative, not wait for events to shape the course of history. 
The Coronation of King Charles the Third – Australia's mood on the ground
Contribution by our Australian colleagues Abbey Ross, Executive and Declan Drake, Account Director
While the newly released 'Coronation Quiche' recipe makes cost of living crisis waves in the UK, Aussies are more concerned that the online tutorial does not explain how to overlap the pastry correctly!
While our UK friends will be enjoying a public holiday for the Coronation of King Charles III, Australians will be heading into work as normal. There has been little fanfare around the coronation to date, particularly when compared to his predecessor's – 'A carefree, be-ribboned, holiday crowd celebrated the Queen's Coronation in the city, suburbs and country,' reported the Sydney Morning Herald in 1953. However, the Prime Minister's absence has been duly noted.
A fierce Republican, our Prime Minister seemed untroubled to admit he will swear allegiance to the King as he has done many a time before when pressed by Piers Morgan - "I think you can be a lifelong Republican, which I am, and still respect our institutions. And certainly, I have a great deal of respect for King Charles."
A stickler for democracy, he was quick to note his view in 1999 when the referendum on the Republic in Australia was not backed by the majority, an outcome we are sure he hopes to change in his first term of office.
The Hon Anthony Albanese MP has said: "It's inevitable that Australia will move to a republic" but just when that will be, remains to be seen. Albanese is focused on constitutional reform with the Uluru Statement of the Heart as his priority for his first term. Although he has appointed a Minister for the Republic, a clear showing of intentions.
Soon after Queen Elizabeth the Second's reign came to an end last September, Australians were feeling 57% supportive of the Windsors. A figure that has marginally increased in the 24 years since the last Republic referendum. In 1999, Aussies voted to keep the Crown as Head of State with a majority of 54.87 per cent answering "no" while 45.13 per cent answered "yes".
It seems the comparatively muted celebrations for King Charles' coronation are not a sign of waning popularity. Support for the monarchy in Australia has remained stable over the years, so an imminent move to a Republic will be unlikely. However, the relationship between Australia and the monarchy will continue to be closely scrutinised... as will any future King Charles-themed recipes released by Buckingham Palace.