Has social distancing brought us closer together?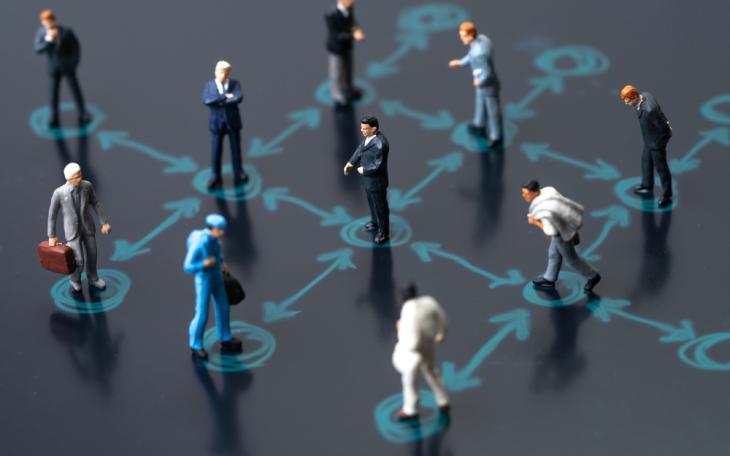 By Henry Columbine, Managing Partner
Could we finally be returning to normality? Since the coronavirus pandemic took hold, we've seen neighbours unite to protect the vulnerable on their streets, communities celebrating VE Day together, weekly applause for our key workers, and genuine concern from people of all political persuasions over the health of our Prime Minister. 
But the last week has felt reassuringly familiar. With the political mudslinging over Dominic Cummings' drive to Durham and Tuesday night's 'Boo for Boris', we've seen a resurgence of people keen to remind us that, actually, there's plenty for us to be negative about. With the organiser of the weekly Clap for Carers declaring that last week's event would be a good moment for it to end, Britain's Blitz spirit may be reaching its limit.
Nevertheless, we should pause to take stock of how far we've come. Just two months ago, we were fighting over toilet roll, ignoring our neighbours (research from GetLiving found that 17% of Brits spoke to their neighbours for the first time during lockdown), and still arguing over Brexit. Ironically, given that the laws have forced people to stay apart as much as possible, the pandemic has, in some ways, brought Britain together at a time when it was desperately needed.
Analysis from our Newgate Research team shows that digital mentions of Brexit were 56% lower in March and April compared to January and February. Media outlets – and the BBC in particular – have recognised their role in influencing the mood of the population by giving greater prominence to uplifting stories and reports of coronavirus kindness. Of course, negative stories haven't gone away entirely, with newspapers also continuing their role of holding politicians to account and the Daily Mail in particular relied upon to offer us reports of Covidiots breaking the rules. But with our news media more focused than normal on collaboration rather than conflict, and some of the most contentious issues pushed down the news agenda, there has been a noticeably warmer, more community-focused and tolerant atmosphere in society.
Britain has always done well at adversity. Winston Churchill's quote, "we shall draw from the heart of suffering itself the means of inspiration and survival" has relevance today too. We can only hope that the experience of dealing with one of the most significant pandemics in living history will result in some positive changes, in terms of our outlook on life, our behaviour towards others and the adoption of better and more sustainable ways of living and working.
The pandemic has certainly given us perspective. Before this all began, we may have vehemently defended our opinions on Brexit and politics, bemoaned our commute and taken our NHS, schools and care workers for granted. Now, with over 39,000 deaths in the UK alone and our ability to socialise, shop, travel and even hug our loved ones severely curtailed, we have been given a stark reminder of what really matters.
George Orwell said: "The English are not happy unless they are miserable." Times of adversity bring us together and the pandemic has, on some levels, brought out the best in us. Perhaps after this experience we'll learn to appreciate our lives and each other more. Perhaps we'll be more positive. Perhaps we'll be kinder, more considerate, more open minded. Or perhaps we'll go back to doing what we do best: being negative. 
The Remember Me campaign is attempting to ensure a lasting memorial to those who lost their lives to covid-19. But wouldn't it be even better if the pandemic could also inspire a new, more positive, more united Britain?