How can international trade help the UK achieve its COP26 goals?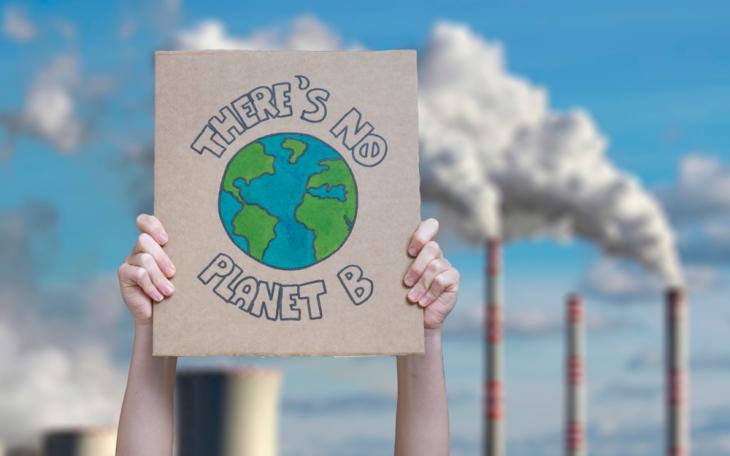 By Ciaran Gill
After having been postponed by a year due to the impact of a global pandemic that has upended many aspects of our lives, COP26 has finally kicked off in Glasgow.
Since December 2019, when COP25 was held in Madrid, Spain (under the presidency of the Chilean Government), the environment has become much more of a prominent issue in peoples' lives. Indeed, SEC Newgate's inaugural ESG Monitor, which surveyed over 10,000 people in ten countries, found that 52% of people deem themselves to be highly focused on climate issues.
Since COP25, the UK has also forged an independent international trade strategy in accordance with its departure from the European Union. On many occasions, the government has highlighted an alignment between its climate and trade policies, evidenced most clearly in the Board of Trade's July 2021 Green Trade report. The report's preface from (then) Secretary of State for International Trade Liz Truss MP stated that "green trade presents a major opportunity for the UK, creating high-value jobs in the low-carbon economy, driving sustainable growth in all corners of the nation, and fuelling technological innovations that can be exported to the world".
In the run-up to COP26, the UK Government shone a further light on this alignment at the Global Investment Summit, at which it secured 18 new trade and investment deals worth £9.7bn. The deals will support the UK's development of its low-carbon economy (making it more likely, for example, that the country will reach its goal of decarbonising its power system by 2035) as well as its ability to export low-carbon services and goods to other countries. As noted by the current Secretary of State for International Trade Anne-Marie Trevelyan MP, this will be a significant growth area in the future given that the global export for low-carbon products is set to be worth over $2trn by 2030.
And so here we are now at COP26 where the UK Government will seek to build upon the goodwill that was on display at the Global Investment Summit and acquire agreement from a wide range of countries that they will implement robust emissions reductions targets. These targets, as per the UK's own COP26 portal, will require countries to take actions including making investments in renewables, speeding up the phase-out of coal, and accelerating the switch to electric vehicles, or as UK Prime Minister Boris Johnson puts it, "coal, cars, cash and trees".
The UK can utilise trade, such as the abilities of firms in its low-carbon economy to export substantial amounts of goods and services to other countries, to help different nations reach climate targets set at COP26. By expanding trade in relation to areas of expertise such as offshore wind farm construction, heat pump manufacture and hydrogen-fuel technology development, the UK can both increase its export opportunities and move the world closer to its overall climate goals.
It's the coal, stupid
On Thursday of this week, COP26 delegates will place particular attention onto how to increase global investment in renewable energy and wean the world off coal. UK trade officials will therefore have an eye on these events (as well as tomorrow's where the focus will be on international green finance), given that what comes out of this may ultimately determine the trajectory of the country's low-carbon trade strategy.
These officials, however, will be mindful of the complexities inherent within global climate negotiations, which are ultimately reflections of geopolitical dynamics. No country, on account of the complexities of these dynamics, is accordingly able to fully wield international trade as a tool to transform the world into a desired form. Securing agreements to phase out coal will be a primary focus of Thursday's proceedings but a large obstacle to this is the fact that countries such as Australia, India and China have coal as the backbone of their economies. It is therefore arguable that these export markets aren't necessarily lying in wait to import substantial amounts of UK low-carbon products and services in the immediate term.
The communiqué published after last weekend's G20 conference outlined a commitment to "put an end to the provision of international public finance for new unabated coal power generation abroad by the end of 2021". This, of course, is welcome but what is really needed from COP26 is a commitment from countries to phase out the use of coal within their own borders, something which several large emitters may fail to provide. As coal is the world's biggest source of fuel for electric power, there is therefore currently relatively little space for the UK to a) significantly enhance its international trade capacity to b) help bring about global climate goals and the Government, given its stewardship of COP26, would arguably like both a and b to occur.
Much is at stake in this vital week. The UK, even if huge leaps are not made over the next days when it comes to areas such as the phase-out of coal and commitment to renewables, can still use trade to bring about gradual change in global norms and increase the attractiveness of low-carbon industries in the eyes of large emitters. After all, India (which uses coal to generate around 70% of its electricity) yesterday announced a commitment to obtain half of its electricity from renewable sources by 2030. Large changes in behaviour may consequently emerge in longer timeframes than many would like, but trade can still be used to bring about these changes.
By taking practical steps such as expanding its Global Tariff to keep tariffs at 0% on more environmental goods and embedding environmental considerations within future Free Trade Agreements, the UK may ultimately be able to use international trade to bring about such changes and edge the world closer to its climate goals.