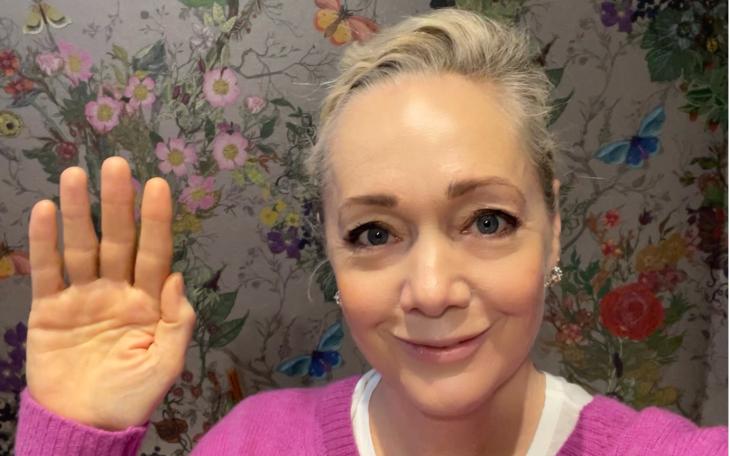 By Emma Kane
The theme for International Women's Day 2021 is 'Choose to Challenge'.  I choose to challenge the portrayal of female entrepreneurs in the media. 
The media suggests that there are very few globally successful female entrepreneurs – that is the preserve of Bill Gates, Elon Musk, Mark Zuckerberg, Jeff Bezos, Warren Buffett, Carlos Slim, Michael Bloomberg, Richard Branson. Women are segregated to their own league tables and a quick Google image search of 'world's most successful entrepreneurs' confirms that beyond Oprah you need to scroll a long way to spot a woman.
Why do the women get overlooked? There is no reasonable answer to the question, but it seems that the media often chooses to celebrate bravado not results. 
A few years ago, I was interviewed by a journalist following my appointment to the board of a listed global top 30 communications agency after 30 years in my industry.  I had built a successful business and turned around another and I am Chair of the Barbican Centre Trust, Chair of Target Ovarian Cancer and now a Board Member of the Elton John AIDS Foundation.  But instead of an article, there was some banter back to the person who set up the meeting saying they thought I wore nice shoes – perhaps why Angela Merkel has a stylist to ensure the focus is on what she says not what she wears!  It is a fact that my male equivalents have always attracted a lot more respect and attention - they may well be much more interesting, but surely in business, it's the results that matter?
Why the need to label women as 'mumpreneurs', 'fempreneurs', 'lipstick entrepreneurs' – this language is unacceptable.  I, like so many other women, have had to juggle my career with having the primary responsibility for childcare, responsibility for elderly parents, running homes but thankfully missed having to do home schooling too.  But my gender should not be a reason to belittle or ignore my achievements.
I was once interviewed for a board role by a male non-executive director.  Between the reception and the boardroom, he asked me 'how old are your children because now your children are a little older, I wonder whether you might be able to consider taking on a little more'?  My youngest was in his 20s and I had just sold my busines for several million - I am pretty certain that the man who got the job didn't get asked the same question. 
So, I choose to challenge and call out gender bias and inequality going forwards. 
Access to capital is a significant issue for women.  A 2020 Crunchbase report stated that VC investment in female-founded and mixed co-founded companies in 2019 amounted to just 9 percent of all investment.  Perhaps this should not be surprising because just 12 percent of venture capitalists are women and yet 70 percent of the most successful funds have female partners.  The statistics also confirm that women significantly outperform men in business… the lack of investment is not about the lack of opportunity to invest, there is bias.  
My life is what it is today because just over twenty years ago I chose to challenge bullying and sexism.  I chose to back myself.
I was Managing Director of someone else's business.  The Executive Chairman left a 'gift' for me on my desk entitled 'How to Dine Out and Lose Weight' with the inscription 'Remember Emma, pile on profit not pounds'.  The timing coincided with my then husband having recently left me and my son surviving meningococcal septicaemia losing his leg and all his fingers.  I knew I deserved better, and I resigned.  Day one in the company I founded it was just me and a telephone; I built that business, created a culture I was and remain hugely proud of, sold it to an international communications group and joined their board. 
I have experienced some extraordinary events along the way.  One that stands out was when my agency won the financial and corporate communications retainer for a major listed company. When the head of communications called one of the other agencies to say that they had not been successful, they asked who had won the account. When they were told, Emma Kane, they responded, 'oh that will be because she's got big t*ts'.
I know I am not alone.  My negative experiences are massively outweighed by a wealth of positive ones and by working with some totally incredible and inspirational people.  Whether an entrepreneur, a solopreneur, or a business leader it requires passion, tenacity, the ability to multi-task, flexibility, resilience... We must all choose to seek out and celebrate women's achievements to ensure that the world continues to become a better place and that future generations learn by the mistakes of those who have gone before. 
That's why I am proud to raise my hand up high and commit to challenge inequality and help to forge an inclusive world.