Influencer marketing has surpassed print – so the FCA's latest celeb stunt is savvier than it looks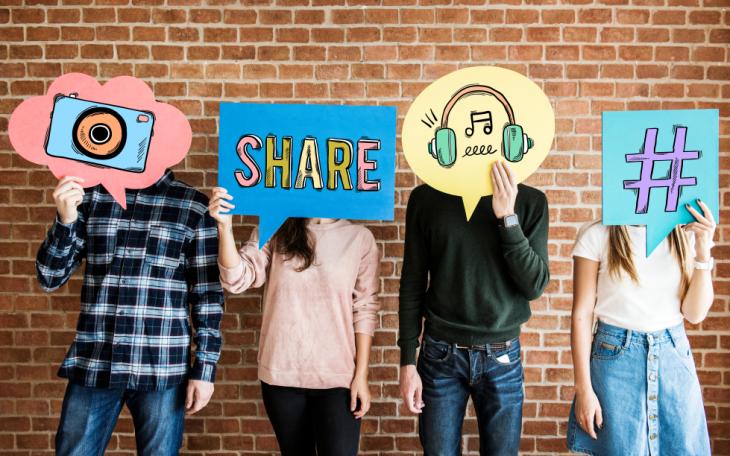 For decades celebrity endorsements have been used by companies to influence our buying behaviour. There is no denying that celebrities, in their new guise as 'influencers', can affect the music we listen to, the clothes we buy, the cars we drive, heck, even whether we even like ourselves or not. Today, the influence celebrities have, goes beyond even our purchasing decisions, and has translated over to stock market valuations (as I've talked about before), and now, investment decisions.
It's a mind-blowing trend – and one investment brands started understanding the nuances driving this new paradigm. 
News broke recently that 'Influencers are to be signed up by the City's regulator in a campaign to warn people about the pitfalls of high-risk investments.' The Financial Conduct Authority (FCA), that oversees the entire retail investment sector, and reports to arguably the most important Government department, the Treasury, is enlisting the help of morally 'dubious' social media influencers to highlight the dangers of high-risk investing to an audience of vulnerable, yet precocious Gen-X & Y early investors.
At first glance, it reeks of irony. An organisation that has 'conduct' in its middle name, with a primary aim of protecting consumers and promoting integrity,isenlisting the help of mercenary (pretending they like products or support issues), unaccountable, influencers to 'protect' young investors? Is this what life has come to? Social media (particularly Instagram and TikTok) is rife with unqualified financial advice, misrepresentation, foreign exchange scams, spread-betting pyramids, and cryptocurrency Ponzi schemes – all led by many popular influencers (think the Pied Piper fable) - it's as 'wild west' as you get, and the antithesis of what the FCA perseveres to do.
But what if the FCA has no choice but to turn to social media influencers…?
The world has changed. Celebrity influencers have become as influential as financial institutions themselves, and even governments.  Honestly. Some Instagram accounts are a more effective marketing channel for a certain demographic, than terrestrial television channels like the BBC or ITV …. And the FCA have caught on to that.
The UK Government were even quicker on the uptake - the eagle-eyed amongst us will have noticed them employing a similar strategy at the height of the pandemic, unapologetically paying several social media influencers and reality TV stars (think Love Island and TOWIE) to promote the NHS test and trace service, to help stop the spread of the virus. While the government hasn't revealed how much was spent on the campaign, it claims "over 7 million people have been reached" with the messages. Which means they must have handed over a tidy bit of cash to the influencers.
Of course, the UK Government, and the City regulator (FCA) are not being silly here. Over the last few years, Influencer Marketing has surpassed Print Marketing, and at a blistering pace too[1]. It will of course be more pronounced among those between 16- 35 years old.
The smartest brands have already begun reviewing ways they spend their marketing budgets in response to this new challenge. Expensive and inefficient ad buys, such as many of those found in newspapers and magazines, are giving way to digital and influencer marketing. The return on investment in this type of marketing is now far outpacing any traditional medium.
This isn't the last we will see of governments, like the UKs, and regulators like the FCA, leaning on digital marketing channels to get their message across to a more digitally engaged working-age audience. In reality, marketing spend of this kind has enormous potential to deliver a positive impact, in a more targeted, efficient way.
Ease is at the heart of a digital shift, which touches all parts of society irrespective of age, and this means that a much bigger swathe of the working age population are less engaged with traditional mainstream communication channels such as TV, radio and press. Recent research[2] forecasts a threefold increase of consumers claiming they will use social channels as their main means of communicating with organizations in the new reality post COVID-19.
Paying popular influencers to promote credible messaging, be this public health, finances etc. is a genuine alternative to reach the new generation of workers. It's an exciting development to keep an eye on for any financial institutions hawking retail investment and financial products to anyone within the working age population at large; all 40 million of us.
[1] https://www.washingtonpost.com/technology/2019/02/20/digital-advertising-surpass-print-tv-first-time-report-says/
2 https://home.kpmg/xx/en/home/insights/2020/06/digital-savviness.html