It feels more like a marathon than a sprint for Somerset new council elections.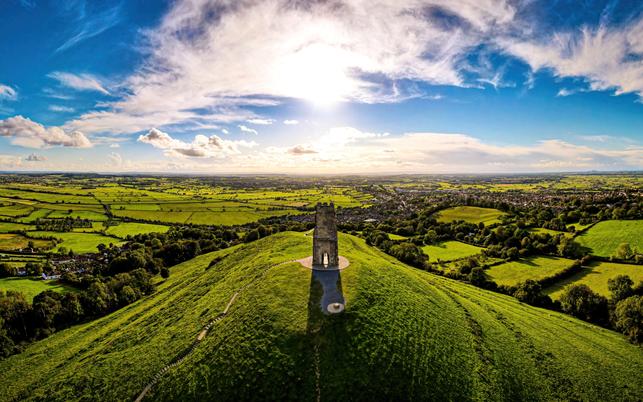 With polling day tomorrow, I'm not sensing a huge level of enthusiasm or energy overall for the current electoral process in Somerset, which will see a new unitary council created from the exiting county and district authorities.
I suspect that the long process of actually getting to a decision of creating a new council, involving rounds of discussions and campaigning which ran for several years, has somewhat depleted the level of interest by the time the Department for Levelling Up, Housing and Communities (DLUHC) confirmed, in December 2021, that elections for the new Somerset Council would take place in May, alongside elections all parish and town councils in the county.
The list of candidates standing in each of the 55 divisions was published on the 6 April. The Conservatives are fielding 109 candidates; the Liberal Democrats 108; the Green Party 50 candidates, Labour 45 and 23 standing as independents or without a major party affiliation. Around 40 per cent of the candidates are currently serving on either the county council or district councils, or both, that are going to be replaced.  
Somerset Independents group has boycotted the election having campaigned against the creation of the new council from the outset.
In many divisions it will be a Conservative versus Liberal Democrats bout but there are a few divisions emerging as the ones to watch or have the potential to throw up a few surprises.
These include Dunster, which will see a Tory and Lib Dem competition closely fought. Last year's by-election saw Lib Dem, Stephen Griffith, win by just 6 votes. Conservative candidate and county council stalwart Christine Lawrence will be looking to ensure the margin is not so tight this time round.
Again, in the Blackdown and Neroche division this is set to be very close between the Lib Dem's Ross Henley and Conservative John Thorne, who have drawn swords previously at county elections.
Chard North could result in an interesting split of the vote with the Conservatives pushing hard to gain from the Lib Dems but with both the Green's Serena Wootton (parliamentary candidate for Yeovil) and Labour's John Schofield also standing.
A key battle ground is the eastern half of the Monkton and North Curry division, currently represented by the leader of the county council, Conservative David Fothergill. Lib Dem Nick O'Donnell is the only one of the five candidates who is not a current councillor and is set on gaining this seat from the Tories - definitely one to watch next week.
Once the dust has settled on this landmark election result, I look forward to seeing how the new authority emerges from this transformative process and specifically learning who of the newly-elected members will be sitting on the Local Community Networks (LCNs), as the new council gets down to business not as usual.