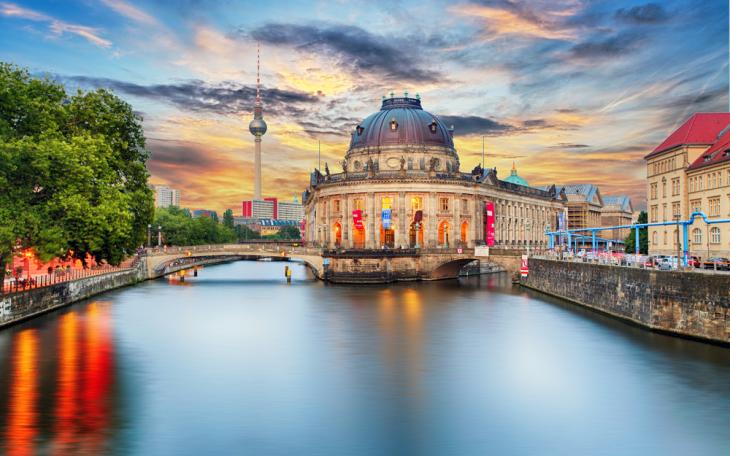 By Leo Keutner
The mood in Germany is tense. After signs of an improvement in recent weeks, fears of a third wave are now spreading: This will presumably not only drive up the number of COVID deaths, but also prevent further lockdown relaxations and put the brakes on the country's economic recovery. Instead of the original 3.7%, GDP growth is now expected to be only 3.1%.
Accordingly, more and more horror stories are circulating through the newspapers: The state's COVID-aid would have created numerous "zombie companies" - in other words, the state money would have saved companies that would have gone bust if no pandemic had broken out. Consumption in Germany has also slumped more than at any time in the last 50 years.
Nevertheless, there is still hope, because although numerous negative reports are circulating and sectors such as the hospitality industry, retail and culture are facing extinction, the German economy is growing in other areas. Industry is getting more orders than before the pandemic, and in February there were even more people in work in Germany than before the second shutdown began in November. Even the population does not seem as dissatisfied as initially assumed: After all, 70% agree with an extension of the measures, according to a study by Munich-based communications scientist Carsten Reinemann.
And that's despite the fact that things have not only been bumpy in the economy recently, but that there have also been a number of scandals in politics: Politicians from the governing CDU party are said to have lobbied for mask manufacturers and collected several hundred thousand euros in commission - without claiming it for tax purposes. The public prosecutor's office is currently investigating bribery and tax evasion.
Vaccinations are also far from smooth: Germany lags far behind countries such as Israel, Chile, the USA and Morocco. So far, vaccinations have only been carried out in vaccination centers here - general practitioners will not be able to carry out the vaccinations until the end of April; also because too little vaccine has been procured and mistakes keep happening in the organization of the vaccinations. For example, thousands of vaccination appointments had to be cancelled at short notice due to the Astrazeneca vaccination freeze, in some cases on the same day.
So even if things are going haywire in Germany: economic growth gives us hope, the situation is still reasonably calm, and then there is the hope of a nice summer vacation and the prospect of returning to almost old normality. This is quite possible, as the prominent virologist Hendrick Streeck recently announced. Well then.