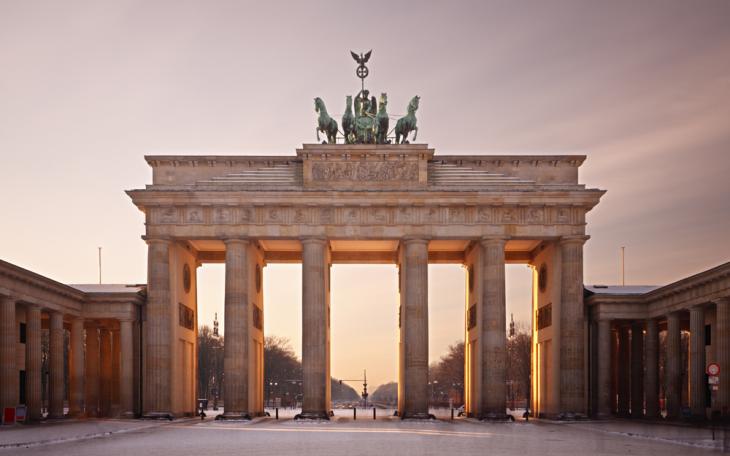 The current mood in Berlin, now that the second summer under Covid conditions is upon us, is very different from the atmosphere just a few weeks ago: With the regulated reopening of outdoor restaurants and numerous shops, the lightness of life is returning after long months. People populate the streets of the neighbourhoods again in pleasant temperatures and at first glance you could almost think that nothing had ever happened.
However, apart from the well-known face masks, there are other signs that reveal that normality has not yet returned, despite the bright sunshine, and that this will probably take some time: The private test centres sprouting up like mushrooms are particularly noticeable, which - as in Friedrichshain - are either filling the premises of now defunct shops with new life for the time being. Or resourceful entrepreneurs set them up in their shops and pubs as a substitute to generate income this way. Even large-scale labelled delivery buses parked at the side of the road offer more or less trustworthy tests in their cargo space.
The seven-day incidence in the capital is currently 16.6 with a decreasing trend (11 June 2021). Just over 47 percent of Berliners have already received at least one vaccination; almost 23 percent count as fully vaccinated. After the abolition of vaccination prioritisation on 7 June, hopes are rising that all those willing to be vaccinated will soon receive a vaccine and that the situation will then increasingly ease. However, this is not a foregone conclusion in view of the emergence of new mutants, the considerable number of people unwilling to be vaccinated and the recurring organisational difficulties in politics and the health system.
And if the pandemic can indeed be contained more effectively in the medium term and perhaps completely controlled at some point, what will we be looking at then? The impact on social and economic life was and is epoch-making. The blue skies and good-humoured activity may make us forget Corona and its serious consequences for a while. But anyone who walks through Berlin with a keen eye can see that they will be with us for a long time to come.