Liz Truss: Sunak's Anti-Hero?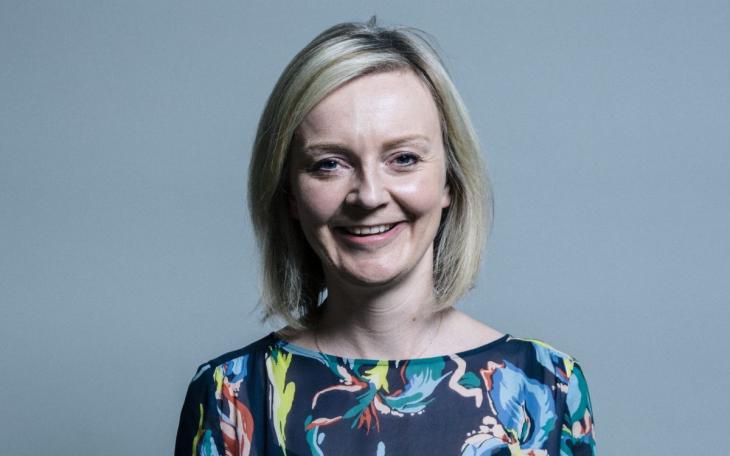 Liz Truss' comeback not only risks entrenching divides within the Conservative party but could exacerbate existing shortfalls over the government's planning and housing agenda.
It's hard to believe that barely six months ago, Liz Truss was once touted as 'The New Iron Lady'. Upon entering Downing Street two days before the Queen's passing, the jubilant Prime Minister vowed to get the country "working, building, and growing" with spades dug deep in the ground. Forty-four days later, she was out, humiliated over the fiasco of her Chancellor's mini-budget, which led to unfunded tax cuts panicking the markets and tanking the pound.
But despite serving less time than any finalist from last year's Love Island, it was clear that Prime Minister Truss wasn't going to retire from politics anytime soon. To her credit, Truss had time and kept a low profile until her political rival, Rishi Sunak, appeared at his most vulnerable.
As Prime Minister Sunak faces increasing pressure to act over accusations against the behaviour of Justice Secretary Dominic Raab and respond to falling support in the polls, Liz Truss has decided to re-enter the stage through a scathing attack, alleging that an inner 'economic establishment' conspired to undermine her mandate for achieving growth.
There's no doubt that Liz Truss standing in the wings will add pressure on the Prime Minister, and whether he offers an olive branch to her and Boris Johnson remains to be seen. Sunak's allies have already pounced on Truss' recent Telegraph entry, denouncing it as 'unhelpful' if not a 'fantasy', with one former aide calling it "damaging nonsense".
And yet, what has largely been underreported is the wider effect that Truss' comeback may have on the government's record over infrastructure delivery, housing and planning reform.
It's certainly true that Truss pledged to abandon the government's target of 300,000 homes a year by the mid-2020s. However, she also advocated wider deregulation to spur rapid development. With her ill-fated mini-budget, she proposed cutting red tape to enable people to "build the houses they want" and also promised to "build up more" in cities and transform disused brownfield sites into "full-fat freeports" to spur investment.
Let's not also forget that in a 2019 interview with the Mail on Sunday, she supported building one million homes on the London green belt to help those under 40 own their own home and also championed villages to expand "by four or five houses a year without having to go through the planning system" for people to live locally.
Sunak has done everything to distance himself from his predecessor, including overturning Truss' planning policies that were aimed at promoting growth - claiming that it was not possible to deliver on the Government's "supply-side" reforms in the autumn budget. 
This decision was followed by DLUHC announcing a review of the national policy framework (NPPF) which would enable council authorities to water down requirements to meet their local housing needs. Although welcomed by backbench allies, the abandonment of council obligations to deliver on house-building targets signals a deepening crisis in the housing supply.
Forward to today, it is clear to see that the government's approach to levelling up the regions, growing the economy and delivering on housing supply needs revision. Last month's allocation of levelling up grants was criticised by Labour and fellow Conservative allies, most notably the Mayor of West Midlands, Andy Street, who labelled the levelling up grants as a "broken begging bowl culture".
On housing too, last week came the news that members of the Levelling Up, Housing and Communities Select Committee will scrutinise the latest set of proposed planning changes over concerns that the government's reforms to the NPPF have raised more questions than answers, especially around generating housing supply and the overall impact to planners, councils and developers.
Increasing scrutiny of the government's NPPF reforms hasn't been helped by this week's news that Britain's construction sector in January suffered its worst month in almost three years, as house builders experience downturns in business activity due to rising borrowing costs, slowdown of new projects and weaker client demand.
The stakes for the Conservative Government couldn't be any higher than they are right now. For the party that has long valued home ownership, it faces a growing electorate of under 40s continually renting for longer and longer and unable to climb the ladder of home ownership.
Meanwhile, Labour appears to have the Conservatives on the back foot and is growing in confidence with a clear plan to address the existing housing shortage. A full commentary would be too much for this article, but commitments separating them from the Conservatives include assurances against scrapping mandatory house-building targets, guarantees to build social housing and legislative reforms to land procurement – these policies appear to have strong support amongst all voting groups.
Through its clear that Liz Truss's comeback hasn't signalled her personal return to the Government front bench, her claims of an 'economic establishment' within Whitehall itself have the potential to entrench calls amongst impatient backbenchers, who may pounce the Government to rethink its economic growth agenda. As one MP told Sky News correspondent Ali Fortescue, "No one thinks Liz Truss is returning as the Messiah, but I do want a plan for growth."
So, for now, Sunak remains in control. However, as we advance into March, it will be interesting to see how Sunak responds to the former Prime Minister and takes the party into the upcoming local elections. Truss' comeback as Sunak's 'anti-hero', coupled with existing disunity over housing and levelling up, could hasten the party onto a one-way electoral ticket at next year's general election.