A long weekend of politics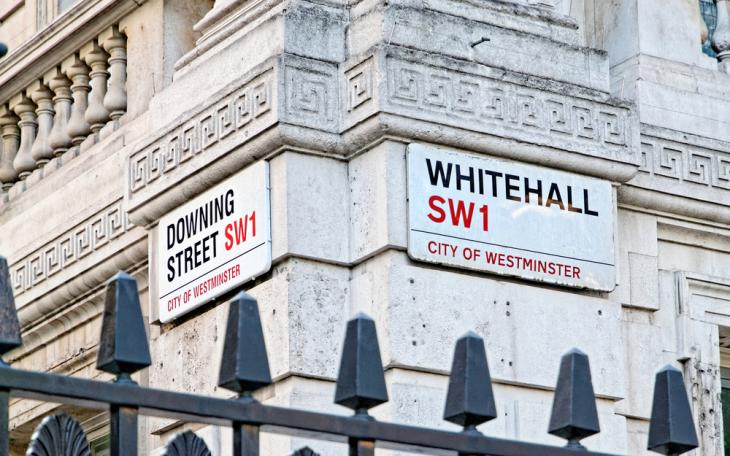 Harold Wilson once famously said, "a week is a long time in politics". Well, it would appear that a weekend can seem even longer. Much has changed since the polls closed on Thursday evening, and with today's announcement that Tracy Brabin has resigned as an MP following her election as West Yorkshire Metro Mayor, it will not be long until we get to do it all over again.
Sir Keir Starmer has been mildly defiant since his party's disappointing performance in the elections. Not keen to dwell on the loss of the Hartlepool by-election or the loss of control of many councils,  Starmer set about his first Shadow Cabinet reshuffle. If he had hoped this would allow him a new start, he will have been further disappointed, as what only can be described as a "messy" reshuffle ensued, with various leaks, missbriefings, irate Labour members and general media confusion. The announcement was even delayed last night, suggesting that not all went to plan. 
Much of the confusion has centred around the role of Angela Rayner. This weekend has played host to an ongoing pantomime of "has she, hasn't she" around if she had been sacked from the role of Party Chair and Campaign Coordinator. Along with her appointed roles, Rayner also is the elected (and unsackable) deputy leader of the party. This is a dynamic that was seen during the Jeremy Corbyn and Tom Watson era, with elected mandates for both offices that rub up against each other. So rather than the sacking that was briefed on Saturday, Sunday morning confirmed that Rayner had actually been "promoted" to the rather wordy title of "Shadow Chancellor of the Duchy of Lancaster, Shadow Secretary of State for the Future of Work, Shadow First Secretary of State and Deputy Leader of the Opposition". It would appear Rayner stood her ground, not keen to be a scapegoat for the election results. If Starmer had hoped his reshuffle would reunite his party, it may just have done the opposite, with Labour infighting being at the front and centre. It took the re-elected Greater Manchester Mayor, Andy Burnham, a rising star in the Labour party, to call for party unity before order had resumed.
All the infighting over Rayner's position rather overshadowed the appointment of a new Shadow Chancellor of the Exchequer, Rachel Reeves. Reeves, promoted from Shadow Chancellor of the Duchy of Lancaster, takes over from Anneliese Dodds, and expected to be greater aligned with Starmer. Reeves is a veteran of the Ed Miliband era, and had a notable stint as Chair of the Business, Energy and Industrial Strategy Committee, overseeing investigations into the Carillion collapse, and other high-profile occasions. Dodds is now the Labour Party Chair, and other notable changes include Sir Alan Campbell appointed Chief Whip, Thangam Debbonaire appointed Shadow Commons Leader, Shabana Mahmood appointed Campaign Coordinator, Lucy Powell appointed Shadow Housing Secretary, Wes Streeting appointed Shadow Child Poverty Secretary. There was an expectation that Lisa Nandy and Jonathan Ashworth may be moved on, but the party has confirmed there would be no other dismissals – with some suggesting that Starmer may now lack the political capital to make such changes.
Keeping with Labour, had the reshuffle been smoother, more media attention may have been placed on the results that took place in Wales. Starmer may well have visited Wales to celebrate Mark Drakeford's election success, where the Labour party won 30 seats, leaving them one short of an outright majority. (WEBINAR ALERT: Join us tomorrow at 9:30AM for our expert panel's take on the results in Wales. Details can be found here.)
Starmer may well too have liked to have welcomed the various Mayoral victories too. Sadiq Khan won again in London, albeit reliant on second preference votes following a rather closer than expected first round. Andy Burnham increased his majority in Greater Manchester, whilst Labour also won in the West of England, Cambridgeshire and Peterborough, Liverpool and West Yorkshire and also won all five single authority mayors that were contested. With the Conservatives only winning in the West Midlands and Tees Valley, Labour did have some victories to point to.
Scotland, however, is not one of those victories. In Scotland, the SNP has held on to its control, entering its fourth term of power. They fell just one seat short of an overall majority but when the pro-independence parties in Holyrood are added together, there is a majority of 15 for parties who ran on a pro-referendum manifesto. This has naturally led Nicola Sturgeon to call for another referendum to be held when the Covid-19 crisis is over and that she could introduce legislation for a vote by next spring, although the UK Government has pushed back on this, with Michael Gove dismissing the suggestion as the SNP had not won a majority nor has the authority. It is also interesting to look at the voting in Scotland, as the electorate is given two votes, one for a constituency MSP, and another for a regional ballot, where additional MSPs are allocated from party lists, proportionally. In the constituency vote, 49.0% backed pro-independence parties, and in the list vote, it was 50.1%. The debate in Scotland is far from settled.
For those who have read to the end of this blog and who worry I have not yet referenced the Police and Crime Commissioner elections – fear not, they have not been forgotten. At the time of writing, not all had been declared, but should be announced later today, with the Conservatives so far winning the vast majority.
For those looking for an in depth look at the results of the various council elections that took place, please read my colleague's blog here.