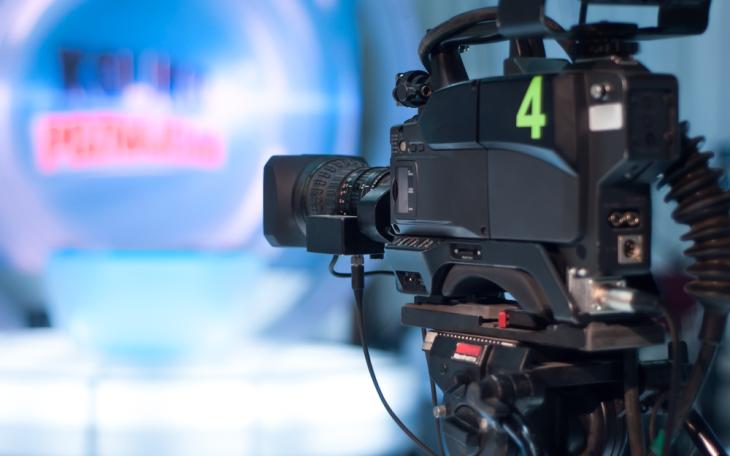 Another year, another new TV channel – Q1 2022 marks the launch of "talkTV", Rupert Murdoch's latest offering that is to be the new broadcast arm of News UK. It is a return to British television for Murdoch following the forced sale of Sky News to Comcast back in 2018 that left him without a UK TV presence. Having been stripped of Sky News by the CMA in the name of editorial independence, for Murdoch, talkTV is personal and is the last missing piece in global influence for the media mogul.
Murdoch is an undisputed force of nature in news and broadcasting. He has dominated and overwhelmed not one, not two, but multiple generations. Now 90 years old, he has been working in news for over 70 years and continually develops his offering, having first entered the UK TV scene with Sky News in 1989. talkTV is very much seen as his baby, and it is being given the best start to life, with a silver spoon that will be the envy of all other new channels.  
News UK's latest foray into UK broadcasting replaces the ill-fated News UK TV. A venture initially led by David Rhodes, News UK TV spent years attempting to bring the broadcast channel live, having initially received its Ofcom licence back in late-2020.  News UK TV was eventually binned by Rebekah Brooks, the long-serving Chief Executive of News UK, and Rhodes left shortly after, with some suggesting that its fate was due to internal politics at the organisation. talkTV is more in the vision of Brooks and Murdoch and is therefore, better set to succeed.
The geographical locations in which talkTV will operate are significant, with coverage across the UK, the US and Australia - a combination that makes sense for Murdoch in light of his other ventures. Shows broadcast from the News Building in London Bridge will be rebroadcast on Fox Nation in the US and Sky News Australia.
talkTV will carry "proper" hourly news bulletins, sports and entertainment shows, as well as current affairs, debate, opinion and documentaries. The channel will utilise the vast talent from across News UK (including the likes of the Sun, Times, Sunday Times, Times Radio, Talkradio, Talksport and Virgin Radio) to run a mixture of new and old shows and televised content. This follows a trend that is reflected in tabloid journalism more widely; traditional tabloid journalism is effectively unprofitable, and the desire for quality, opinion and analytical journalism is seen as the way forward. News UK clearly believes this and will deploy their assets effectively to make a compelling viewing for the audience – a virtue that is true of all Murdoch endeavours.  
In the past few weeks, talkTV has been - not very subtly - leaking the line-up of its presenters. The headline slot has been given to Piers Morgan, with what is expected to be an offer that makes him the highest-paid journalist in the UK (with the deal made extra sweet with extra column slots in the UK, US and Australia, and publishing rights to his next book). Morgan and Murdoch have worked together for many years, with Morgan becoming the youngest editor of a British newspaper when made editor of News of the World back in 1994, aged just 29. Morgan, who was rumoured to be joining News UK rival GB News when it started up last year, has spent his time since leaving ITV's Good Morning Britain in the US, where he has been fronting a programme on CNN. In America, Morgan has learnt his lessons, developed his trade, and refined his style, which is all about "owning his show" – a style he is expected to bring to talkTV.
Morgan's nightly show follows Tom Newton Dunn's primetime weekday news programme, as the former Sun Political Editor moves over from Times Radio. TND's show will be a chat show with interviews, panels, and live reports from journos from across the News UK suite of papers. Other top talent recruited by talkTV includes Jeremy Kyle, Robert (Judge) Rinder, Julia-Harley-Brewer, Mike Graham, among many others who previously featured on talkRadio. It is expected that over time, other top tier journos and TV commentators will likely be attracted this new venture – taking the cream from rival GB News – Simon McCoy and Andrew Neil – perhaps? talkTV has also been attracting the pick of the bunch of producers, with the likes of former GMB Winnie Dunbar Nelson and Erron Gordon being snapped up.
Comparisons have naturally been made with GB News, the start-up channel led by Angelos Frangopoulos, formerly appointed by Murdoch to Sky News Australia (a role he held until 2018). GB News has had a turbulent first year since launching in 2021 but appears to have settled into its rhythm (albeit remaining very cagy about its viewing figures). talkTV, with the backing of News UK and Murdoch, will be hoping for a smoother launch.
What hasn't been fully explained by talkTV is the financial case for it. For the last five years, radio has been the place to be for digital advertising, with a well-proven model that has seen the proliferation of commercial digital radio shows. It is unclear how easily the model will apply itself to TV. TV advertising revenue is part of the solution but is a largely unproven (and unsuccessful) model with news programmes. Brooks herself has been hesitant to venture into TV and is on record saying that it is "not commercially viable to launch a traditional news channel on linear TV". Although the programme has the vast backing of News UK and Murdoch, it will be a short broadcast if it isn't able to be financially viable. That said, broadcasting (even international broadcasting) has become cheaper and cheaper in the past few decades, and so the financial cost to News UK will be easier for them to take.
What is likely to be key is a move to use the programme's content on social media, YouTube and the website, where there is a click return. This is where Morgan comes in with his often-controversial takes, which lend themselves to being clipped and shared across socials. Morgan is equally helpful when seeking to attract an international audience, as a household name in the US (following his presenting stints there and shows such as America's Got Talent), as well as recognition in much of the western media.
So, stay tuned to see what happens with talkTV over the next few months. Is it the last piece of the puzzle for world domination for Murdoch? Is it a vanity project? Will it fund itself? Who is next to be announced as a presenter? Will it have a political slant? We are not even sure when it will launch. One thing is for certain however, it will unquestionably be something to watch.