Navigating global turbulence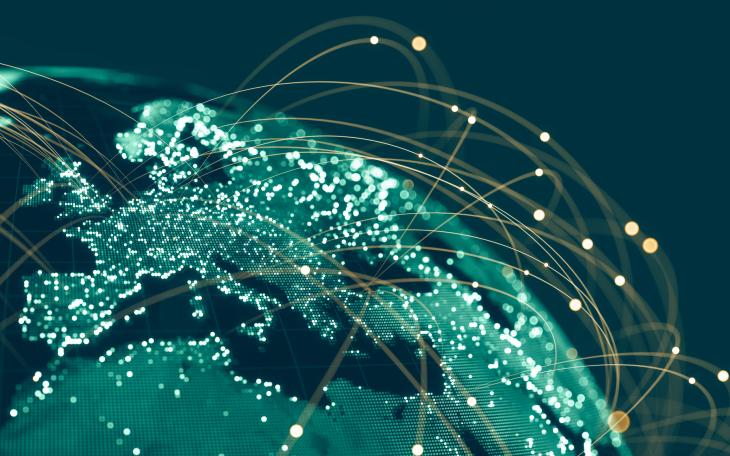 Party conference season has now ended but the politicians will not be getting much rest. 
The state of the UK's economy and public services has been a point of significant debate during the past two weeks with one unavoidable conclusion: the UK's finances are severely strained, the option to increase taxes doesn't realistically exist, yet the UK has significant infrastructure needs to deliver its net zero mission. 
Banking on economic growth to help drive tax revenues and bring private sector investment into the country has in previous decades proved a saving grace. Today, that option is also not currently on the table. 
Rarely since the 1970s has the global economy seemed so turbulent and reports this week suggest further weakening and potential for a recession in H1 2024. 
This current state of affairs can be attributed to a number of events: the Covid-19 pandemic; the Russian invasion of Ukraine; strained US-China / US-Iran relations; the long tail of Brexit; and the slowing down of globalisation, all of which have resulted in increased instability on the global economic stage. The recent tragic developments in Israel and Gaza add further uncertainty to that. 
A potential global recession is once again becoming more likely. Recent warnings from the news and information service Bloomberg have cautioned that any escalation, especially if it involves Iran, could lead to oil prices skyrocketing to $150 per barrel and global growth plummeting to 1.7%. It is, therefore, no wonder that we are seeing the world's top diplomats flying around the region in a bid to end the conflict, save lives and facilitate a resolution to the complex geopolitical and economic issues that are part of this human tragedy. 
The United Kingdom's influence on global affairs, however, appears to be constrained by its current economic outlook. Only last week, IFM Investors, a significant shareholder in Manchester Airports Group and the owner of the M6 toll road, expressed doubts about the UK's credibility with foreign investors. In this context, the UK Government's capacity to shape international events is, at best, limited.  
Both leaders of the UK's main political parties will, however, be keen to position themselves as statesmen on the global scene. We have already seen speeches in the Commons from both Rishi Sunak and Sir Keir Starmer that have set this tone. 
Boris Johnson's resolute commitment to supporting Ukraine during his time in office is arguably seen as his best legacy. Sunak may feel that taking a similarly robust approach in the Middle East could please his political supporters and strengthen his international profile.  Labour leader Keir Starmer has taken an equally firm approach to further distance the party from the controversies that surrounded the previous leadership of Jeremy Corbyn as he delivers on his promise to "rip antisemitism out [of the party] by its roots". 
Balancing these international concerns with the ongoing domestic challenges is a critical task for both parties. For the past 18months the UK has been grappling with a cost-of-living crisis, high inflation and escalating energy costs.  Could this signal a general ambivalence towards foreign policy issues when voters do go to the poll next year? So far, there is little to differentiate between both the Labour and Conservative leadership's stance on the War in Ukraine and the emerging conflict in the Middle East. Any distinction lies more in tone rather than policy approach.  
Could this be a welcome sign that we are pivoting from the chaos and upheaval that has beset UK politics in recent years? Perhaps, we may be witnessing an appreciation from our current political leaders of the need for unity and consensus, as our world faces multiple and worrying challenges to our collective peace and security.