Pensions Update: Political turmoil, inflation, a possible recession – what's next on the horizon?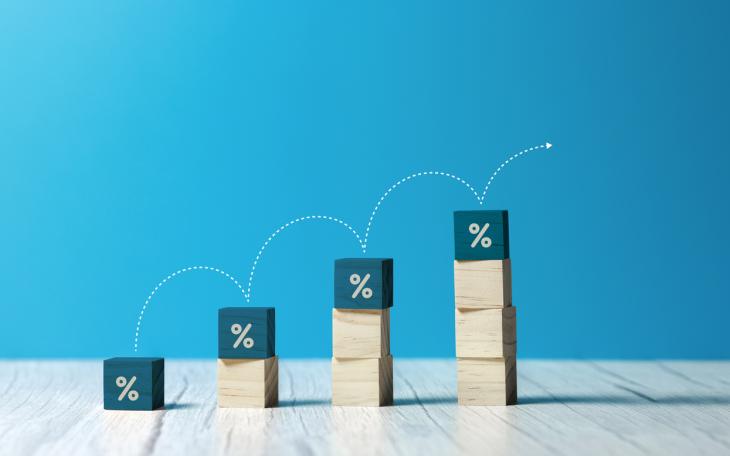 By Sara Neidle
Political turmoil is yet again dominating the UK headlines. Last night's dramatic resignation of the Rishi Sunak and Sajid Javid (as Chancellor of the Exchequer and Secretary of State for Health) has been substantially weakened the Prime Minister's authority and pose significant questions about the viability of the current government. The Prime Minister himself has made clear that he is determined to carry on and responded to the news of Sunak's and Javid's resignations by appointing Nadhim Zahawi as the new Chancellor and Steve Barclay as the new Health Secretary. While Boris Johnson will be hoping that these appointments will steady the ship, many are now predicting that the Prime Minister's days are numbered.
Whatever happens to the current government, it is worth noting that the intray for the new Chancellor is daunting. Britain's economy is struggling with a possible recession and inflation at record highs, the outlook is looking very bleak for UK savers and pensioners. Inflation rates are expected to hit 11 per cent by the Autumn, and the Bank of England (BoE) is grabbling with the prospect about whether further interest rates hikes (currently at 1.25 per cent) are needed once again. We've already seen the BoE has raised borrowing costs five times since December, and central bank has said it will increase rates more steeply, if required. As one would expect it is causing extreme tension amongst leading figures including BoE Governor Andrew Bailey, finance minister Rishi Sunak and other policy makers, contemplating what is their next move.
To illustrate the extremity of the current marketplace, a recent Ipos poll showed that millions of people would find it "very difficult" to cope with inflation if it rose to 11 per cent. To make things worse, a third of adults, say they would find themselves in a financial crisis if the rate rises to the 11 per cent predicted by the BoE. This is extremely worrying, especially when it seems like there is no way out for savers and pensioners seeing the value of their savings and pensions eroding month on month. This is particularly why much attention is needed to ensure savers and pensioners make rational decisions, receive the best advice, and stay calm. Easy said than done when our emotions are running wild.
SEC Newgate Insights showed State Pensions with the greatest number of mentions online. Much of the news focuses on the triple lock and on-going talks about on ways of protecting pensioners income against inflation. Another theme that we've observed this month is reports of the combined FTSE 100 Defined Benefit pension surplus has continued to grow at 'record levels'. Analysis from LCP showed that the aggregate surplus at over £130bn, equivalent to (an IAS19) funding level of around 135 per cent. It is known that several schemes are sitting on surpluses, representing a significant turnaround in the past few years when many DB Schemes had sizable deficits.
ESG and climate related issues continue be a top priority for investors and savers. This is also shown yet again in our data, which shows the topic saw the greatest increase in volume of media stories over the past month. We are continuing to see large pension schemes targeted by policymakers, the media, and activists to make that transition towards net zero.
This month, we saw the Government announce measures to boost pensions to tackle climate change and reach net-zero. Paris-aligned disclosure requirements are due to come into force from October 2022. As part of this, requirements for pension trustees to calculate and disclose a portfolio alignment metric on the extent to which their investments are aligned with the Paris Agreement. This will allow pension savers to see the impact of their investments and understand how climate risks are being considered and mitigated, via climate risk reports published by their pension scheme.
With many schemes now making public commitments and signing up to various initiatives, along with activists such as Make My Money Matter putting extra pressure on schemes that are transitioning to net zero or making clear commitments – we are seeing that it has become more important for schemes to respond consistently.
As Summer is here, many would prefer to focus on more positive things. Now let's get back to Wimbledon. Pimm's, strawberries and cream are at the ready. Let's hope Cameron Norrie will make the final, and win, giving the British nation something else to talk about.
If you would like any specific communications advice relating to any of these issues, do get in touch.